Covid proves to be a wake-up call to world shipping as the rise of ecommerce changes the way we do business today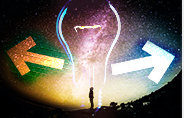 Lives have been turned upside down by the Covid crisis, but financial results for shipping, shippers and ports the world over have not been nearly as bad as most people expected.

Most agree that a big mitigating factor has been the surprising role played by ecommerce worldwide.

US consumers alone have increased online spending by 42 per cent to US$813 billion in 2020, according to Adobe Analytics. Online sales exceeded expectations by $183 billion, Adobe said in its Digital Economy Index. That's the equivalent of a having two annual holiday shopping seasons in a single year.

The shipping world is being reshaped by this strong and lasting surge, from ocean container shipments to last-mile deliveries on foot. One result is a shift in trucking revenue toward those carriers that handle ecommerce-related freight, a trend seen in this year's report on the Top 50 US Trucking Companies, from SJ Consulting Group and IHS Media.

While 53 per cent of British shoppers and 59 per cent of US shoppers had their Christmas and Thanksgiving disrupted by Covid, surveys showed that 68 per cent of Christmas shopping in the UK and 61 per cent of Christmas shopping in the US was done online, according to a report from Luxembourg's Wunderman Thompson Commerce (WTC) market researchers.

Nor was it merely the sheer growth of ecommerce, but the universality of that growth. It did not only expand in the affluent West, but also in poorer regions of the world as well. Much to the surprise of market researchers, ecommerce proved to be more of a "mass act" than a "class act".

According to Peak Selling and The Pandemic, a new report from WTC, which polled 6,000 online consumers in China, the UK, and the US, online shopping surged in China last year as the pandemic forced the closure of brick and mortar shops throughout the country. Ecommerce sales ballooned by 11 per cent in 2020, making up 25 per cent of total retail sales.

Fifty-seven per cent of consumers in the WTC survey said that their Chinese New Year celebrations would have been impossible without online shopping. Families were forced to cancel big gatherings altogether, with more than half (63 per cent) of consumers claiming that Covid-19 ruined their celebrations.

Similarly, China's Singles' Day, which has grown into one of the shopping events of the year thanks in large part to Alibaba, saw over two-thirds (68 per cent) of total spending done online versus only 32 per cent in-store.

Over six in 10 (62 per cent) shoppers in China said they intend to spend more this year and even more of this spending is expected to be through online channels (93 per cent).

"The cadence of marketing activities and launch of new products need to be timed to build stronger top of mind, eventually leading to higher traffic during peaks like Singles Day." The Singles' Day, November 11, originally Bachelors' Day, is a Chinese unofficial holiday and shopping season that celebrates people who are not in relationships.

The report also stated that spending, in general, was down during the peak periods. One-third of those interviewed stated that they instead put money into savings.

"Whether retailers like it or not, they have to pivot peak plans," said WTC's head of innovative consultancy Hugh Fletcher. "And when it came to Singles Day and Chinese New Year, most were forced to adopt a digital-only mindset for what has come to be the busiest and most profitable peaks in the year.

"What's clear is Covid changed peak retail forever and perhaps retail generally – consumer behavior shifted more than retailers could have anticipated and the expectation for an unbeatable, affordable service is even higher now."

So much for marketing. But as Tom Karwatka, author of a study from Poznan, Poland-based eCommerce Startup Studio (eCSS), sees it, delivery of goods is proving to be the weakest link.

Lansing Sun, head of JD.com's supply station in Yizhuang,  in suburban Beijing, reported that the average courier previously delivered around 150 parcels to one residential complex but is now delivering over 200. Beijing authorities also recently reported that 20,000 couriers working for Meituan and Elema (selling ready meals) deliver a total of 400,000 orders per day.

Chinese cities have generally been ahead of the rest of the world in such deliveries, which is why the strain is showing elsewhere. In spite of their massive influx of workers, Amazon announced that the supply of millions of products will be delayed due to the volume of orders. Emergency goods are being prioritised and the delays will mainly affect the US, UK, Italy, and France.

Supermarkets are similarly struggling to cope. In the UK, for example, a typical home delivery date for shopping ordered online is currently around three weeks from the time of order.

As British companies like Tesco and Sainsbury's have stopped Click & Collect services, it leaves seniors who have been told to stay home. This is the most pressing current issue that FMCG [fast moving consumer goods] businesses need to solve - and fast, said Mr Karwatka. "We cannot isolate the entire world against a virus with the main aim of protecting the old and infirm if we then force those most vulnerable people to leave the house to get basic provisions."

"It is a stop-gap measure but grassroots initiatives such as these young boys mobilising shopping for the elderly in their local town need to be formalised and organised," he said.

Delivery is not always a straightforward process during the crisis. The current nationwide shutdown in Italy has forced brands to react and find viable solutions. Carriers are not able to deliver shipments to households within quarantined cities, so companies are implementing systems that check if a particular delivery is possible or not. They've also increased staff at their support centres to help clients get quick information.

While pharmacies appear to be the most in need of ecommerce delivery, regulation is the main obstacle to innovation. Over-the-counter medicines are freely available, but prescription drugs obviously require strict procedures, certification, and process checks.

Right now we have even greater challenges. The huge demand for medicines due to Covid has seen what are described as "massive shortages" in rural pharmacies in Australia. Drug suppliers report that orders are currently at 30 per cent to 40 per cent above what anyone predicted when the virus threat first became serious.

A similar situation has happened in the UK where the National Pharmacy Association has sent an open letter to the public to ask people to stop stockpiling and "act in the interests of the whole community". High street pharmacies describe the shelves as "decimated".

Just as a run on toilet paper marked the start of the Covid crisis, such panics are likely to recur, especially as governments continue to change goal posts to hide changes in their objectives as each of their scarifying predictions falls short of the mark, so information is provided to the public not to inform, but to manipulate behaviour. These techniques have become so transparent that half the population does not believe what a supposed neutral state authority has to say about anything.

Thus shipping plays an important and potentially a most problematic role in that it is the last mile that remains the weakest link in global supply chains. Strengthening that link will be Job One for the industry in the years to come as D2D - door-to-door becomes the central tenet of the industry worldwide.