Case study: How one a shipping agency coped with ships' crew exchanges and made concrete gains in the Covid crisis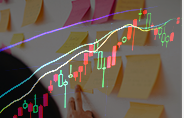 Perhaps it is because the Covid-19 crisis has had so little negative impact on world trade that the least considered stakeholder - the humble seafarer - has been given the rawest of raw deals.

Yet one shipping agency network, London's Inchcape Shipping Services,  has managed to pool and coordinate its  global resources to ameliorate a deplorable situation from which few if any in the seafaring world have escaped.

Despite significant efforts by shipowners' and seafarer organisations and UN bodies, more than 300,000 seafarers have been trapped aboard vessels, anxious to disembark and return home, and another 300,000 are waiting ashore to replace them, facing financial ruin if they can't get work.

What was once routine, the changing of crews aboard ships has become absurdly complicated if not impossible. Everywhere, restrictions on travel, embarkation and disembarkation, quarantine measures, reductions in flights, and limits on visas and passports loom - all because of Covid, a disease that kills the very old and the very sick.

It seems the threat is overblown and the remedies imposed are worse than the disease. Now we are now very nearly forced to be injected with vaccines that do not vaccinate if the vaccinated must still wear surgical masks endure lockdowns and maintain social distancing as if they might spread or fall victim to the disease which only kills the very old and the very sick.

Given the situation, there is a need for all people - seafarers most of all - to take to take risks they are willing to take and cease being prisoners of groundless fears amplified, if not manufactured by the state bureaucracy. It is certainly necessary to institute procedures to see this no longer happens again when fear rather than casualty rates dictate action.

UN agencies, the International Labour Office (ILO), Food and Agriculture Organisation (FAO),  International Maritime Organisation (IMO), and the High Commissioner for Human Rights (OHCHR) as well as the United Nations Conference on Trade and Development (UNCTAD), have called on member states to establish and implement measurable, time-bound plans to increase the rate of these crew changes.

Seafarers, often considered the wretched of the earth, are invisible victims of Covid-19. Due to local restrictions and logistical challenges, hundreds of thousands have been stranded at sea, marooned on vessels for, in some cases, months beyond agreed contracts.

Said Inchcape's Singapore-based ship and crew affairs chief Feizel Mohammed: "In this global industry there's suddenly an explosion of local restrictions, complicating once relatively straightforward logistical operations.

"You need the local knowledge to understand what you can and can't do, the global perspective to find alternative solutions, and the flexibility to adapt. It is very, very challenging," Mr Mohammed said.

Ports open and close for crew changes without warning. Those that are open have their own quarantine rules and durations, with a variety of routines for transit to and from vessels, and varying demands for PCR testing, hotel stays, and different crew nationalities, he said.

Flight availability to and from hubs is, for the most part, radically different from pre-Covid times, making previously exceptional private charters a common, and expensive, solution. And a new breed of regulations has spawned an avalanche of paperwork.

"If we were facilitating a crew change of 10 people at the start of the year we'd use one minivan," Mr Mohammed says. "Now, due to safe social distancing and hygiene protocols, we'd have three, with a maximum occupancy of four per vehicle. It goes without saying how much more expensive that is," Mr Mohammed said.

"Crews are under extraordinary pressure at present, and that impacts upon them and their families, but also on our customer's shore-based staff that have to try and support them under exceptional circumstances. I may be going home late, but at least I am going home. I want to make sure as many crews as possible round the world can do the same.

Mumbai-based Manish Ranjan, head of vessel supply chain hub with Inchcape said that the company has maintained  a strong level of activity in key hubs such as Fujairah, Singapore, Houston, Hong Kong, Rotterdam,  Gibraltar, Panama and Egypt.

Annual crew change numbers were approaching a million in 2019. In 2020, he anticipates a fall of only around 20 per cent.

"We can see the big picture," he said. "If a crew change is impossible in one port we can advise and facilitate it in another that complements vessel schedules and operations.

"If there is a 14-day quarantine requirement in one location, incurring significant hotel costs and inconvenience, we can plan to deviate to another where, for example, there might only be a five or seven day isolation, or none.

"Because we have people on the ground worldwide we have relationships with port authorities to understand their individual needs, know exact documentation requirements and, where necessary, lobby for special considerations in extreme circumstances."

Mr Ranjan cites one case where several ship management customers joined forces in a bid to charter flights for 100 seafarers – from India and Sri Lanka – to fly into Gibraltar and relieve existing crews on numerous ships.

With only 48 hours' notice, the operation that saw teams across continents facilitating a crew consolidation in Doha, an overnight stay in London (where a hotel was persuaded to open especially), multiple transfers, hours of immigration negotiations at several airports, and the eventual arrival in Gibraltar, from where the process started again in reverse with a number of off-signing crew travelling back to India.

"It wouldn't have been possible without the close internal collaboration, using physical presence and contacts on the ground to get things done. That kind of exercise builds bonds, between us as a company."

Inchcape launched a Covid-Tracker on its website, delivering an in-depth overview of evolving restrictions at major ports around the world. Combining official notifications of regulations with insights from local Inchcape people on the ground, alongside proprietary data, the tracker gives a constantly updated picture of exactly what rules, restrictions and paperwork are relevant in any given location.

The real-time nature of the tracker gives key decision makers, both on the bridge and on shore, the ability to understand detailed requirements and, if necessary, alter operations to best meet objectives," Mr Ranjan said.

This is the story of how one agency company managed to cope with the unprecedented problem of crew changes in the current Covid crisis. While it did not meet all contingencies in all circumstances, it did more than most in ameliorating and bad and worsening situation.