Global shipping has changed more in the last two decades than it has in the previous century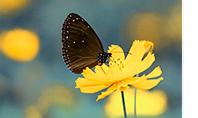 A situation has come to pass when containerships are able to sail at competitive rates between the western Mediterranean ports and Canadian ports located between Gulf of St Lawrence and the Great Lakes, says forward-thinking shipping analyst Harry Valentine.

Writing in Fort Lauderdale's Maritime Executive, Mr Valentine, who has two decades of transport research behind him and a degree in mechanical engineering, sees both the Suez and the Canadian Arctic route as playing a major role in the future in shipping Asian cargo to North America.

"As the Suez Canal Authority develops to transit larger ships in less time, the authority will need to develop the canal to transit as a large a containership as could sail via the Canadian transarctic route," he said.

"Such development would enhance future prospects for Tangier, Algeciras, Kerala (Vizhinjam) and Colombo. China would likely consider developing a port located between Hong Kong and Shanghai to berth and provide service to future mega ships that sail to and from Western Mediterranean transshipment ports, from where smaller ships would sail to many smaller ports," Mr Valentine said.

The expansion of the Suez Canal to accommodate bigger ships provides competition to the possible future opening of a seasonal Canadian Northwest Passage, the Canadian Arctic route has been called.

"Together, these competing navigation channels provide the basis to develop larger containerships to carry containers between East Asia and Western Mediterranean ports," he said.

"Without competition from the Suez Canal, the Canadian transarctic passage would enhance prospects to develop and operate a transshipment terminal in eastern Nova Scotia, where containers would be transferred from future ships of 25,000 to 35,000 TEU to smaller vessels sailing to several American east coast and inland waterway ports," he said.

Work is underway along the Suez Canal to reduce transits from 18 to 11 hours, increasing permissible draft to 20 metres (66 feet) and doubling the number of vessels that sail the canal by 2023.

By the end of 2020 or 2021, India plans on opening the deep-draft container port at Kerala State to both complement and compete with Colombo. Being Asia deepest draft container ports allows both to function as container transshipment terminals for smaller ships sailing to and from multiple East Asian ports.

Much of Mr Valentine's thinking is predicated on either a short Sino-American trade war, on one that would be over in a few years, after which fruitful normative trading relations would resume. One is reminded that after the terrible and painful hiatus of World War II, global trade resumed among the co-belligerents and prospered as never before.

Thus, the current Sino-American trade war involving escalating tariffs has the potential to reduce container volumes moving through American ports and especially if the dispute and related tariffs extend many years into the future, he said.

In such a prolonged dispute, forwarders would seek cost competitive ways of transporting declining numbers of containers to North American markets.

One option would involve a single neopanamax sailing via the Panama Canal ship serving a pair of nearby ports, such as Miami and Jacksonville, Savanah and Charleston as well as Norfolk/Newport News and Baltimore.

"But declining container volumes that result from the trade dispute could also make container transshipment at either eastern Nova Scotia or western Mediterranean attractive, involving mega ships sailing extended distances from East Asian ports and small interlining vessels involved in short-distance sailing to destination ports," he said.

"An extended trade dispute that reduces trade could also enhance business prospects for transshipment ports serving small vessels that connect to American east coast ports as well as ports located along the inland waterway where Canadian cabotage regulations could enhance business prospects for American inland ports," Mr Valentine said.

Today's biggest ships carry 24 rows of containers across the deck and sail a draft of up to 16 metres (52 feet). A larger containership needs a draft of 16.5 to 17.5 metres depth carrying one to three additional levels of 25 to 27 rows of containers across a beam of 64 metres, up to 425 metres length and 64 metres overall height that would conform to the Suez Canal 68 metres air draft restriction.

Such ships can be handled if Tangier, Kerala and Colombo, which can provide berthing and transit access for such ships. True, the home of the mega ship has traditionally been the Asia-Europe route where deep water ports are available to accommodate them. This was a trend that had been well established 15 years ago when the biggest containership afloat was the 14,000-TEU Emma Maersk.

It was about that time that the Port of Savannah was the first to appreciate the natural advantage of its hinterland, that it roughly defined as that territory east of the Mississippi, which had population densities approaching that of Europe, which meant lower costs of distribution once the cargo arrived.

This gave rise to Savannah's cry to Asian beneficial cargo owners to "keep it on the water", use the ship as a warehouse and ship through the old Panama Canal when panamaxes were no more than 4,500 TEU. Once the canal expansion was complete in 2016, ships of 14,000 TEU were coming through to the point where US west coast ports, which once received the lion's share of America-bound Asian cargo are today struggling to hold on to half of it.

As much of that cargo has been channeled through Panama, an expanded Panama Canal, there is now another cargo flow from Asia to America, but this time through Suez. While some cargo comes from China, much of this admittedly smaller flow is from the Indian subcontinent, which is either ships directly from the subcontinent's major ports, but more often take by feeder to Colombo in Sri Lanka, which is in the direct pathway of the main Asia-Europe trade lane.

But as these ships pass by, picking up the subcontinent's cargo at Colombo, they also drop off cargo at wayports in the Red Sea and the Mediterranean where super-efficient container terminals can put boxes on transatlatic feeders of considerable size because such larger vessels can now access freshly dredged US and Canadian east coast ports in ways they never could before.

Given these changes it is now fair to say, as Mr Valentine appreciates, that global shipping has changed more in the last 20 years than it has in the previous 100.