Ballast water treatment: Regulations get tighter as time goes on - in an era of bureaucratic ascendency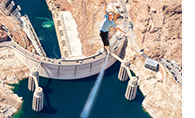 One of the more burdensome aspects of regulatory quagmire ocean shipping faces today are demands for ever ascending standards of ballast water treatment. It was once enough to suck up ballast water in one part of the world and dump it in another.

No longer. The consequence of global trade is the transport of up to 12 billion tons of ballast water across the oceans every year. It's necessary and important to maintain a ship's stability, trim and structural integrity.

But taking on and later discharging ballast water can potentially transfer invasive aquatic species from one ocean to the next, which can negatively affect local ecosystems and biodiversity. The US Coast Guard (USCG) regulations and IMO Ballast Water Management Convention require ships to implement a ballast water management plan - to ensure that any organisms present in the ballast water are neutralised.

Although it is possible to connect to port solutions for treatment of ballast water, it is more common that vessels install their own fixed systems on board.

The discharge of ballast water and sediments by ships is governed globally under the Ballast Water Management Convention, since its entry into force in September 2017. It is also controlled through national regulations, which may be separate from the convention, such as in the United States.

Ballast water often taken on in coastal waters after ships discharge wastewater or unload cargo, and discharged it at the next port of call, or wherever more cargo is handled.

Ballast water discharge typically contains a variety of biological materials, including plants, animals, viruses, and bacteria. These materials often include non-native, nuisance, exotic species that can cause extensive ecological and economic damage to aquatic ecosystems, along with serious human health issues.

For example, the zebra mussel, native to the Caspian and Black Seas, arrived in Lake St Clair near Detroit in the ballast water of a transatlantic freighter in 1988. Within 10 years it had spread to all of the five neighbouring Great Lakes. The economic cost of this introduction has been estimated by the US Fish and Wildlife Service at about US$5 billion.

Ballast water discharges are believed to be the leading source of invasive species in US marine waters, thus posing public health and environmental risks, as well as significant economic cost to industries such as water and power utilities, commercial and recreational fisheries, agriculture, and tourism. Studies suggest that the economic cost just from introduction of pest mollusks to US aquatic ecosystems is more than $6 billion per year.

The US Congress passed the National Invasive Species Act in 1996 in order to regulate ballast water discharges. The US Coast Guard issued ballast water regulations in 2012. Under the authority of the Clean Water Act, the Environmental Protection Agency (EPA) published its latest Vessel General Permit in 2013. The permit sets numeric ballast water discharge limits for commercial vessels 79 feet (24 m) in length or greater. EPA issued a separate permit for smaller commercial vessels in 2014.

But there is news for container shipping from South Korea in ballast water treatment. It is a project to develop environmentally sensitive ships that operate with minimal or no ballast water and no ballast water discharges. According to the joint venture, the project will minimise the use of ballast water that threatens the environment.

Undertaken by the Korean Register of Shipping, Hyundai Mipo Dockyard and the Korea Marine Transport Co, the project will explore the stability, suitability, and validity of the design and verify it in accordance with applicable rules and relevant international standards.

Its designers anticipate completing the designs this year, and that a basic classification certificate for the optimised container carrier design will be granted for the design to proceed into construction.

As a basis for the research, the companies will be developing the design as applied to a class of 1,800-TEU ships. Under the Memorandum of Understanding, the basic design of the containership will be developed and then reviewed by the Korean Register of Shipping.

The effort will build on Hyundai Mipo Dockyard's successful construction of three 7,500-cbm (m3) grade LNG bunkering vessel completed for Germany's Bernhard Schulte. These were the first vessels to employ the design, which the partnership will now seek to expand to container vessels. The shipyard's goal is to build its leader as a supplier of advanced ship designs.

Ballast water treatment systems use a variety of technologies, such as filtration, UV irradiation and chemical additives. Krone offers a wide range of flowmeters suitable for providing accurate and reliable flow data for feed/discharge lines, in addition to models used to control the dosing of additives within the water treatment systems. The Optoiflux 2100 is a cost effective electromagnetic flowmeter ideal for ballast water applications.

This range carries marine type approvals from DNV-GL and other major classification societies, comes with an internal pipe liner material suitable for highly aggressive environments, and is available in most nominal bore sizes up to DN1200. These flowmeters offer a full bore obstruction-less design, with no moving parts to wear, and there is no pressure loss in the flow system.

But just buying and installing a type approved ballast water system may not be enough to guarantee regulatory compliance, says the UK's Chelsea Technologies sales chief Matt Kenney, whose company designs and manufacture ballast water treatment gear.

In the US, ship operators can be prosecuted for non-compliant ballast water discharge even if they do have a type approved system, Mr Kenney told London's Tanker Operator.

A May 2020 study by certification company SGS, "Commissioning Testing of Ballast Water Management Systems," found that of 95 systems the company was asked to test between October 2019 and April 2020, 21 per cent failed to meet the "D-2" treatment standard enforced by the IMO.

Before this study was produced, there was not much data available about how effective ballast water systems actually were, Mr Kenney said.

Some states, including Singapore and Panama, have required commissioning testing since 2018 - so all systems are tested after they are installed. Commissioning testing is likely to be required globally in 2021, if is ratified in the MEPC 75 meeting which was postponed due to Covid crisis.

Another question is what processes should be used to monitor effectiveness of a system during the lifetime.

Reasons why ballast water system performance deteriorates can include blocked filters, fouling on a UV element, or the vessel handling a different kind of ballast water, such as from tropical waters, or with higher sediment levels, which means it is harder for UV light to penetrate.

Whatever the cause of breakdown, should it be technical or bureaucratic, it is becoming increasingly obvious that ballast water treatment and the problems thereof are looming ever higher on the worry list of shipowners and ship managers worldwide.