Dealing with re-shoring, de-coupling and re-coupling in Asia where the price is right and trade is sustainable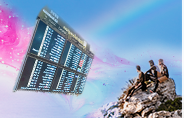 New Zealand, always Australia's stout ally in peace and war, has since distanced itself from Canberra's hardline China policy.

"I can't speak for Australia," scolded New Zealand's trade minister Damian O'Connor, "but clearly if they were to follow us, show respect, and speak with more diplomacy, they too could be in a similar situation." That is, being cordial and not having one's trade harassed by Beijing, he didn't say but meant.

In response, Australia's trade minister Dan Tehan said: "The idea that Australia's tone is responsible for challenges in our relationship with China is one we reject. It betrays a lack of acquaintance with basic facts that I would not expect from a close friend like New Zealand."

It all started when Australia demanded an independent inquiry into the origins of what was once called the "Wuhan flu", which was first identified, if not produced in the Wuhan Biomedical Technology labs.

Wuhan, a megacity in a city of eight million in the middle reaches of the Yangtze, is the result of the merger of the old treaty port of Hankow, neighbouring Hanyang, and sprawling Wuchang across broad Mississippi-like river, long the capital of Hubei province.

Because Wuhan is the educational centre for the three surrounding provinces, it is also home to China's cutting edge research in many scientific fields. But China's role in the Covid crisis where it all started has been murky, which has aroused suspicions worldwide,

Various credible medical authorities had been silenced so only the official version, which changed from time, ever surfaced.

Of course, Beijing rejected calls for any outside investigation as they would reject any inquiry beyond the control of the Chinese Communist Party (CCP). To be fair, many countries would do the same had the situation been reversed. Yet Canberra repeatedly insisted and made noises that embarrassed Beijing.

Beijing then made moves to induce Canberra's silence through health inspections of Australian shell fish imports to the point where they were at risk of going bad. Reductions in barley imports followed as well as other impediments in a strictly street legal way.

New Zealand sells a lot of milk to China and did not want to have it spoil on the docks of the Pearl River Delta ports are in customs sheds in Tianjin, Qingdao and Shanghai. So Wellington alone was silent when western powers protested Beijing's intervention in Hong Kong and a range of human rights transgressions that were subject to western complaint. Instead, New Zealand made appeasing noises to China or maintained a diplomatic silence while others raged on about Hong Kong interference and Uighur concentration camps.

Keeping to Australia's demand for an open inquiry into the true origins of Covid is harder now that the Biden administration is in charge. True, he is retaining elements of the hardline China policy that started under former President Donald Trump, but one expects that to be watered down over time. But not for now as it is one of the few things Democrats and Republicans agree on.

A hardline China policy will be reluctantly pursued because of Biden's questionable business ties with Beijing involving his son Hunter Biden, but more significantly because the Chinese Communist Party and the Democratic National Committee (DNC) share common aims and problems, making them more natural allies than enemies. Both seek the growth and sustainability of state power through the enforcement of political correctness.

Moreover, both have support of their respective media, academic and bureaucratic systems, yet both have substantial opposition against them. Here differences are more apparent. The opposition to the Democrats resides outside the DNC while the opposition to the Communists resides inside the CCP. While it is acceptable and respectable to be a Republican, an open opponent of the political administration in the US, no such option exists in the one-party Communist state.

To politically oppose the communists is to be seditious, and to be seditious, is to be criminal. But the best way to gain promotion and trust in the one-way Communist world is to join the party. The downside of this reality, from a leadership perspective, is that it brings covert opposition into the ranks of the party itself because people join the party not because they believe in the communist creed, but because it is the best way - if not the only way - to get ahead.

And since opposition and support to the collectivist regime is usually divided 50:50 worldwide according to electoral results, there is a great deal for the Communist Party to worry about. That is what brought about the destruction of the Soviet Union and the Berlin Wall. Not external opposition, but internal opposition.

Thus, the party leadership both in China and the US must silence opposition to push through radical reforms. And given their shared problems, can expect them to forge a real peace while conducting a phony war.

But this is not lost on the anti-collectivist opposition in the western world - which is now becoming familiar with each other's political systems as never before. Because of the internet, millions know Wellington's pliant China policy is enacted because it puts economic benefit above democratic values to a scandalous extent.

"New Zealand still sees China as a lovely big market and is blissfully unaware that China has been busy coercing some of Australia's and New Zealand's partners in the South China Sea and that under Xi Jinping, China's human rights record from Xinjiang to Hong Kong is objectionable," said Robert Ayson, professor of strategic studies at Victoria University in Wellington.

It isn't only officials in Canberra that are bothered by New Zealand's foray into Australia-China relations. Activists have raised eyebrows as well.

Phil Lynch, director of the International Service for Human rights and former director of Australia's Human Rights Law Centre, said he was proud of Australia for standing up to China.

"I'm actually really proud of the Australian government's consistent and strong approach to human rights in China," he said. "Perhaps the New Zealand Government should be less craven and unprincipled on China and share the burden a little more."

Elaine Pearson, the Australian director of Human Rights Watch, tweeted: "If 'speaking with more diplomacy' equals silence on China's human rights violations then that's exactly what President Xi wants. Note – New Zealand did not join the January 10 joint statement on arrests in Hong Kong with Australia, Canada, the UK and the US."

As re-shoring continues apace, and western business interests de-couple from China and re-couple with south east Asian nations where the price is right for low-end goods, supply chains will change and recalibrate. As China's economic miracle appears based on its role of being the workshop of the world. what happens when the world is no longer buying what it makes?

Will older trading blocs like ASEAN be invigorated and take on more of an EU-like role? How will this change the politics of the Asia Pacific region? In less than two years, the US will have mid-term elections which given the Republican gains made in the House of Representatives in the last election may well put them in the driver's seat in both the House and the Senate leaving the Biden administration as isolated as President Trump had been. If American and European demand shifts from China to south east Asia, with slot costs falling as ship sizes grow, such tectonic shifts are bound to have a profound impact on the Asia Pacific region and its trade with the world.