China thinks small while deploying a bite-and-hold strategy putting 'big push' tactics on slow simmer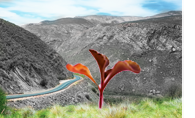 China's "think small" policy in regard to international diplomacy may well make more gains than its mega-Belt and Road Initiative that has encountered significant diplomatic headwinds of late.

What the "think small" policy involves is avoiding attempts to win big deals and be satisfied with smaller ones. Once success is enjoyed at a lower level, confidence is easier to attain at higher levels as so many others have found before.

This was true of a Canadian company called Data Radio in the 1990s. It had developed a feature which is common in police cars and ambulances today, that is a Wi-Fi computer link that can summon and deliver printed words and pictures to and from a central data base.

But try as they might to get the New York Police and the Chicago Police to plug into their system, Data Radio always found there was always another layer of bureaucracy to penetrate before the true deal makers would make a final decision.

In an idle moment, facing failure in the face of fruitless wooing of these mega establishments, one obscure police force in a Montreal suburb of Greenfield Park (pop. 16,000) with a 20-man police department, responded the company's long forgotten promotional mail out.

Data Radio went to visit and talked directly with the decision makers. The device was installed and it interfaced with the provincial and federal police data bases perfectly. Digitisation had come to Greenfield Park Police long before it came to the Big Apple or the Windy City.

But with testimonials from a real police force, installed in real police cars, Silicon Valley's Fremont, California soon became a customer followed by New York and Chicago.

In like manner, China is doing much the same working out trade deals today, according to the World Economic Forum (WEF) in Switzerland.

Today, small state diplomacy has become central to Chinese free trade policies in Europe, says a World Trade Forum essay on the subject. As compared to New Zealand, Europe is a key source of needed technologies for China.

"Since the European Union (EU) began to take shape in the early 1990s, free trade with the organisation was a desired goal for Beijing, but hard to realise. The refusal of the EU to recognise China as a market economy under the WTO after Beijing entered that organisation in 2001 was viewed by the Chinese government as unfair and politically motivated," the WEF observed.

"Given the complexity of reaching an agreement with the EU, Beijing instead focused on free trade talks with non-EU European economies. China was hesitant to talk free trade collectively with all four European Free Trade Association (EFTA) members, namely Iceland, Liechtenstein, Norway and Switzerland. Instead, it opted to start discussions just with Iceland in 2006."

After a delay caused by the Icelandic banking crisis in 2008-9, the Sino-Icelandic FTA was completed in 2013. Despite Iceland's small economy, the deal was seen as politically important. Although a NATO member, Iceland maintains a comparatively independent foreign policy and has extensive experience negotiating FTAs with larger economies.

The Iceland deal, along with a subsequent agreement with Switzerland signed in 2013, underscored Chinese determination to play a stronger economic role in the European economy despite EU ambivalence. While an FTA with the EU remains elusive, Beijing has nonetheless recently taken a giant step in its economic diplomacy in Europe. Talks that had begun in 2013 culminated in the Sino-EU Comprehensive Agreement on Investments in December 2020, representing a financial and political coup for Beijing.

Much the same approach is being taken in Africa. "African trade policy leaders' best watch the China-Mauritius FTA closely," says the WEF essay.
"2021 marks the start of two important trade policy developments in Africa. Firstly, the African Continental Free Trade Agreement (AfCFTA) has been signed by 54 of 55 African Union member states and ratified by 31 so far."

The agreement unites an estimated US$3 trillion market and is expected to foster intra-African trade over the coming decades. This marks a major step in China-Africa relations in the form of the China-Mauritius bilateral free-trade agreement (FTA), a first FTA between China and an African state.

"How can the African private sector woo China?" asks the WEF. "In September Senegal will host the Forum on China Africa Cooperation (FOCAC), a triennial head of state gathering of Africa and China's leaders. Since China is not only Africa's largest trading partner, but also has a pattern of approaching regional trade policies elsewhere via a "small state first" approach, it is timely to reflect on the China-Mauritius FTA in a China-Africa context," says the WEF.

What is clear from these observations is that China is on the move internationally. Its grandiose Belt and Road Initiative is bogged down in bad PR with mega projects in southeast Asia and has run into sharp end trouble on the Sino-Indian border. Nonetheless, its African mega project, the Standard Gauge Railway from Mombasa to Nairobi still looks good despite the debt burden it has imposed on the Kenyan government.

Much of Belt and Road's benefit was derived in little noticed secondary ways. Putting in a bridge here and a tunnel there gave local markets regional scope as traders from one area had access to another. This may go unnoticed by grand schemers of the international development set who make a lot of money from world poverty and mourn its passing. But it is appreciated by locals who can now make money where they could not before because China arranged financing of a bridge or a tunnel where money could be made through commerce rather that state handouts.

And on other levels, China is working on what latter day World War I generals - the ones that won the war - called the "bite and hold" strategy, Instead of the "big push" advocated and executed at enormous cost and little gain, the new strategy called for thinking carefully about taking ground that could be taken at acceptable cost and taking it, and figuring what it would take to hold it against a determined and skilled counterattack.

This is a China the world diplomats must face. As President Joe Biden says, "We've got to be careful or China's will eat our lunch." That indeed is the challenge the West must face.