Air cargo languishes in the digital stone age, but some experts say Covid stands to change all that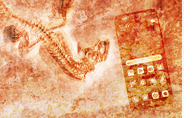 One thing emerging from the Covid crisis was the reliance ocean shippers suddenly placed on air cargo - and their disappointment on how poorly it has adapted to the digital age.

What was supposed to be the most modern - certainly the most expensive way to go - turned out to be most inefficient with air freight consignments routinely spending 85 per cent of their door-to-door time on the ground.

To avoid mounting container clogging at seaports, and China's Asia-Europe rail congestion. plus a worldwide unfulfilled demand for containers, costly air cargo has been the only way some ocean shippers could stay in business during the Covid scare.

But what a disappointment! Rather than experience the epitome of modernity as one might expect from the jet age, customers found it and themselves stuck in the digital stone age.

This struck a chord at Mumbai's Stat Trade Times which went deeper to unpack the problem and enquire on how bad it was and how it might get better.

Again, it is in the Covid crisis where Mumbai's Stat Times found hope of how the problem might be solved.

"Covid-19 has changed the rules for good and is pushing the industry towards a future that will utilise the full potential of technologies like AI [artificial intelligence], IoT [Internet of Things], cryptocurrency and predictive analysis," it said.

"The world is yet to see the full capacity of air cargo to transform the world economy particularly with the digital transformation they are delving into right now. Wait till the numbers are back pre-Covid-19 levels, experts say," the article said.

First, the current state of affairs must be faced. The global air cargo industry is digitally lagging behind its counterparts in other modes of transport and to even the passenger business of aviation.

Said Henk Mulder, head of digital cargo for the International Air Transport Association (IATA): "To get a sense of the lag in digital transformation, we can compare this with passenger air transport. Nearly every aspect of the passenger journey can be done on a smartphone. In the case of air cargo, most of the processes do not have a digital experience and across the board, there is a lack of full digital visibility of the end-to-end freight transport process."

"The consequence of this lack of digital maturity is a lack of competitiveness. For decades, only the integrators have been able to provide such an integrated digital experience. Fortunately, forwarders have filled the gap and are responsible for the shipper's experience of air transport. The increasing role of e-commerce is now putting new pressure on the logistics industry with new customer expectations, that are both fast and fully digital," Mr Mulder said.

Much of the air cargo industry relies on EDI (electronic data interchange), a technology that was invented in the 1960s. While EDI allows for the electronic and standardised transmission of data, it does not allow for a synchronous exchange of the same, said Moritz Claussen, co-founder and managing director at cargo.one.

"I see distinct problems when it comes to the digital and synchronous exchange of information in air cargo. Most core cargo and transport management systems were designed to work in enclosed and on premise environments, that often did not allow for outside or third-party connectivity," said Mr Claussen.

Said IBS Software vice president Ashok Rajan:  "Antiquated communication channels and protocols still in use are at the centre of this issue. This has a direct bearing on both service quality and efficiency - whether it is owing to limited communication from airlines to outsourced partners like GHAs [general handler agent] leading to cargo spending much longer on the ground or even shelling out unduly high communication costs to legacy providers and still not relying on the internet for fast and cost-effective communication."

Said Freightos vice president Camilo Garcia Cervera: "Air freight is all about connecting the world, supplying lifesaving medicines, transporting cutting-edge technology, fast fashion goods, perishables, and automotive components. Are we really going to settle for moving these around the world while our communication methods are still from the '70s and '80s? Seriously?! It's inefficient, expensive, and difficult to replicate, and slow - everything that is opposed to what digitisation can offer."

What emerges from the fog of the Covid crisis is that the facility of digital business will do to air cargo and logistics what it did to passenger transport. One now suspects there will be a development of new and lucrative business models, the failure of change-resistant companies and the emergence of new global actors.

Moreover, the IoT and advanced analytics will also make their through the industry. IoT can speed up cargo handling, improve accuracy, and help to locate any missing items facing the problems of lost, missing or underutilised ULDs. Other use cases encompass predictive maintenance, routing and asset management optimisation, or temperature monitoring for special-care goods."

Air cargo is decades behind passenger travel, but it will only take us a few years to catch up. The day is coming soon when air freight will no longer be an isolated segment of the global economy. It will be at the forefront of global trade and an example for others to follow, as the fastest way to go. Ironically enough, this may well be thanks to lessons learnt in the Covid crisis.