To achieve a Blue Economy for the world, the road most travelled will be digitisation, efficiency and cost savings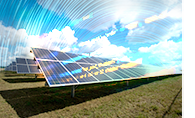 A junior shipping journalist in Montreal in 1968 reported that the 4,000 dockers serving the harbour were furious at arrival the port's first containership and gantry crane. Fifty three years later, news of another dock strike in the Port of Montreal came with news that there were barely 1,000 dockers to serve the port today.

Half a century ago, Montreal was easily the biggest port in Canada and the biggest port in the Americas outside New York. While the amount of cargo crossing New York and Montreal docks has vastly increased since, both have surrendered their top port titles to west coast rivals of LA/Long Beach in one case and to Vancouver in the other.

This is the very phenomenon that the thoughtful Sanjay Bhatia, co-founder of Mumbai's Freightwalla, addresses in New Delhi's Financial Express. That is, how does one grow bigger while becoming smaller relative to rivals, or how do people handle still greater cargo volumes in a way that brings down the cost of each stock keeping item so most everyone can buy what's on sale worldwide.

To a large extent, it is a matter of re-tracing the route world of shipping from 1968 to the world of 2021 - and beyond. From a time in 1968 when 50 per cent of  an import's retail price was taken up in shipping costs to a time in 2021 when less than five per cent is consumed by shipping costs today.

Mr Bhatia sees digitisation as the next game-changer for shipping and logistics "creating new paradigms in visualisation and capitalisation of data thereby helping the industry to take informed decisions while building a more optimised infrastructure".

Such will be needed, he said, if India is going to meet its goal, set by Prime Minister Narendra Modi at the Maritime India Summit 2021 when he cited more than 574 port projects identified at a cost of INR82 billion (US$1.1 billion) besides an array of initiatives in the pursuit of building India into the world's leading "Blue Economy, that is one with the "sustainable use of ocean resources for economic growth, improved livelihoods and jobs while preserving the health of ocean ecosystem", according to the World Bank.

He needn't have been speaking for India, but the world at large as we all should be on that road to a Blue Economy, and will likely get there barring global catastrophes.

Said Mr Bhatia: "The pandemic has brought to the fore the significance of the shipping and logistics industry, rendering it as an essential sector rather than just a support service.

"Now with the fourth industrial revolution already here, digitisation, artificial intelligence, block chain, the internet of things and automation have become inevitable for sustainability and growth," he said.

What Mr Bhatia sees now is more fully bringing a transformation of an industry that has been primarily driven by manual processes that continue to expose it to errors that resulting in high-risk situations and causing losses in millions.

"With huge involvement of multiple stakeholders, manual interventions and paper-based transactions weighing heavily on the growth prospects of an inherently unorganised sector, transition to digitisation needs to be the core focus of the industry, he said.

Digitisation is what will usher in a strategic transformation, he says. Re-thinking processes, digitising shared operations and implementing collaborative technologies will minimise errors, maximise efficiency and reduce costs.

It will enable the industry to leverage data and lead to insights, he said, encourage informed decisions thereby improving each segment in the value cycle. Besides improving the resilience of supply chains, it will help businesses to reinvent models based on data-driven revenue streams and shifts in trade flows.

Investments in AI, machine learning, and block chain technologies can facilitate complete transformation, Mr Bhatia said. "Whereas implementing smart single-window clearance will enable smooth processing of shipments or approvals. Besides boosting productivity across the sector, the initiatives will help us prepare to tackle any untoward incidents thereby increasing resilience to future shocks, like the current Covid crisis.

Digitisation is also likely to change the global geographies of trade as comparative advantages of nations will shift. Smart ports and shipping, will help countries tap e-commerce capabilities and transport facilitation benefits that boost trade. This in turn will fuel cross border movement of goods and services and narrow the digital divide. Reduced labour costs and improved trade efficiencies will have a bearing on the demand of port and shipping services, thereby helping the industry to drive further economic growth.

Yet again digitisation and technological advancements is also what will help ensure a level playing field for traders from developing economies. It is therefore critical that developing countries work towards minimising the digital divide to remain competitive while leveraging the advantages of digitisation to build resilience.

"At Freightwalla, we have been on a constant pursuit of revolutionising the country's traditional US$160 billion worth logistics industry. Even through the lockdown with exporters/importers operating remotely, our full-stack digital platform helped businesses to plan, book and manage their international freight shipments seamlessly online. Additionally, real-time tracking helped customers remain abreast with overseas cargo movements helping them to take appropriate actions in a timely manner," he said.

The shortage of containers is a global issue today and has impacted so much of the world.  There are also many containers detained and lying idle.

To address this, Mr Bhatia calls for greater application of digitised supply chain management to reduce detention and waiting charges. Digitisation can effectively address the chronic issues of overbooking and no-shows while helping carriers to price dynamically based on micro-factors, such as supply and demand on an individual vessel, he said.

"Digitisation will prove to be a game changer for the industry creating new paradigms in visualisation and capitalisation of data thereby helping the industry to take informed decisions while building a more optimised infrastructure. This in turn will go a long way in building India into a global hub for international trade besides actively contributing to the GDP target of a $5 trillion dollar economy, he said.

More than that, once that has been accomplished in India, is it not safe to say that it may well be accomplished is most of the world?