To exit China - or stay put? That is still the question facing multinational corporate manufacturers today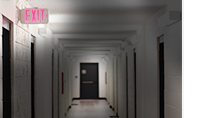 To exit China as a manufacturing base - or stay put? That is the question faced by multinational corporations. And while those who built and perfected the China-transpacific and Asia-Europe supply chains speak with established voice of the establishment, urging all to stay put, there are other sub rosa voices who whisper exit.

Just as business exited other jurisdictions when hostile regimes took hold, those exiting did not boldly announce their intentions, but stole away, maintaining a semblance of normality as a smoke screen to cover their retreat to more congenial social climes.

We have been encouraged to think the Sino-American trade war is over. Both US President Donald Trump and Chinese President Xi Jinping need the semblance of a victory. China has agreed to make big farm purchases, which gets Trump off the hook if he can make this truce look like a lasting peace. Ditto for President Xi who needs something of the same to mollify his cadres at the municipal and provincial level who are facing unemployment, and reduced state subsidies in the face of weakening western demand – not to mention the stress brought on by the coronavirus.

There will be engines of criticism on both sides. In the US, less demand is reflected in recent port statistics, because there was so much over-ordering from China sources last year before threatened American tariffs kicked in. And because of this President Xi will have to deal with his lower cadres whose loud complaints about the lack of US orders mean layoffs and public complaints they have to face - quite apart from the impact of the Wuhan virus.

Such is the argument for multinational corporations for staying put and sticking with a Chinese manufacturing base.

But while the US may have pulled back from their mutually destructive tariff war, it is unlikely to stop the continued migration of multinational corporations as they seek to diversify country risk and avoid a further outbreak of tariffs.

But the difficulties of moving output and building new supply chains should not be underestimated, warns Bonn-based DHL Global Forwarding. In a survey conducted by Reslience360, 12.9 per cent of shipper respondents said the cost of moving production out of would be greater than the cost of tariffs, while 11.7 per cent said the time it would take to relocate would be too long.

 "Moving supply chains is an intensive undertaking and not one that all companies will take on unless the economics make compelling sense," said DHL Asia Pacific value chief Olivia Cashin.

While several major international corporations have contingency plans in place, most are taking a wait-and-see approach given the volatility of the trade climate, she said.

DHL has accompanied corporate clients on feasibility study tours to various locations in Asia to try to ascertain the suitability of moving their supply chains. "There are several factors that need to be considered including existing infrastructure," said Ms Cashin.

These include "availability, frequency and capacity of road, air and ocean freight networks, ease of access to raw materials and semi-finished goods, skilled labour (especially in the high-tech sectors), social and political stability, friendly business policies, government subsidies and incentives in some cases, availability and stable supply of resources such as power supply, water, etc. These are some of the real and opportunity costs that have to be considered when relocating any supply chains."

Where corporations move in Asia is often determined by their industry particular product. "Different markets possess strengths in specific sectors," she said. "For example, consumer and FMCG [fast-moving consumer goods] sectors are strong in Indonesia, automotive in Thailand, textiles in Vietnam, etc.

 "While this bodes well for the availability of skilled labour, they are also at different stages of development when it comes to infrastructure," said Ms Cashin.

Another consideration is the availability of free trade zones (FTZs), bonded warehouses and international transportation for the movement of products to function. These facilities have limited availability in certain markets, which acts as a deterrent to manufacturer migration, Ms Cashin said.

 "Tax regimes in Asia are also highly complex and hyper-localised, making the import and export of goods a minefield to navigate, which makes it ever more crucial for organisations to partner with a knowledgeable logistics services provider that can help navigate the multiple challenges," she said.

 "In short, it depends on the goods produced. The business, social and political climate plays a role too as evident by the US-Sino trade dispute.

 "Note that several original equipment manufacturers [OEM], especially those in the high-tech and semi-conductor sectors, are operating out of Taiwan too, which has the ready infrastructure and labour to support manufacturing operations."

Despite the difficulties of moving manufacturing out of, with no guarantees that the tariff war will evolve into a co-operative enduring modus vivendi with the benefits of diversification becoming clearer, supply chain insiders expect further migration of production out of to other parts of Asia.

Raymon Krishnan, president of the Singapore-based Logistics & Supply Chain Management Society, said the "ABC or 'Anywhere But China' movement" started as far back as 2011 and had been given fresh impetus by the trade war.

"Regardless as to whether a trade deal will be reached between the two countries, this need for diversification will continue," he said.

The drift of OEMs away from is already having a major impact on the transpacific trade. German shipping giant Hapag-Lloyd's CEO Rolf Habben Jansen said volumes from to the US had "definitely come down" this year as a result of the US trade war. However, Hapag-Lloyd has seen "markets like Vietnam, Indonesia and especially India to the US develop very well."

Yet volume gains elsewhere in Asia have not saved the transpacific trade this year's exports to the US were down 23 per cent year-over-year in November with the trade war "sucking the life" out of the transpacific trade, container volumes exported out of Asia in retreat and volumes shipped from Asia to North America expected to decline for the first time in a decade.

This has weighed heavily on spot freight rates through most of 2019, with US west coast prices currently 20 per cent lower than a year ago, according to Hong Kong's Freightos.

The December 13 trade truce struck by the US and is unlikely to boost volumes, though. "The new agreement, with details still sketchy at the moment, will do little to boost eastbound transpacific container volumes in the short run," said Alphaliner.

Another fact not mentioned by major players is the growing political risk. The trade war saw the reemergence of hostility towards China in the West, which has brought on the seething tensions over Hong Kong governance, the treatment of the Uighur minority in Xinjiang province, the Orwellian "social credit" surveillance system from which one's entire personal dossier can be summoned up via facial recognition technology, the re-invigoration of Communist Party powers to effect detailed supervision of every organisation large or small.

This coupled with the seizure and militarisation of the Spratly Islands athwart the main Asia-Europe trade lane, an act condemned by the Permanent Court of Arbitration in Hague, plus the abolition of Chinese presidential term limits and the various negative possibilities that may yet emerge from President Xi's far reaching Belt and Road Initiative, has made the West uneasy, and corporately increased country risk in regards to China and encouraged re-shoring if not near-shoring of supply chain sources.

Moreover, there is the establishmentarian propensity to favour the inert as long as it works. And as DHL is the No 1 global forwarder, represents the establishment supply chain view. What they say about dislocation is undoubtedly true, as is what they say about infrastructure failings and petty bureaucratic rules to protect local interests.

But just as the environmentalist dredging litigation was swept aside in a mere two years at US east coast ports, after 15 years of fighting to make the Port of Savannah shovel-ready, so too will legitimate cautions made today by fear-mongering establishmentarians like DHL be swept away by governments and financiers who see the opportunity of major manufacturers setting up on their turf to bring prosperity to their people. What is true today, in all likelihood will not be true tomorrow. Ironically, China's Belt and Road initiative may well act against its own national interests to provide the infrastructure to make it possible for multinationals to exit China.

As this entrenched development increases in size the scope, clearing away the obstacles DHL rightly cites, the way will be eased to welcome even more multinational corporations to quit China, not to mention DHL itself, to settle in more stable democracies. Ten years ago, the west - both its left and the right - shared hopes that China was inching towards democracy and even morph its way toward the West's understanding of rule of law. But that is no longer so. Not yet, anyway.