How port choices impact ecommerce and effect changes in ways carriers do business in future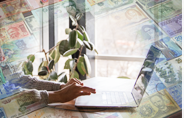 If the Covid crisis, with all its lockdowns, has taught us anything, it was how dependent we have become on the Internet. At sea, ocean shipping has been severely affected with its seafarers becoming virtual prisoners of their ships as carriers became unable to effect crew changes.

Ashore all walks of life have experience virtual contact with colleagues, students have attended virtual classes, and more relevant to this industry, online shopping, the retail aspect of ecommerce has enjoyed a boom as never before.

In this, the ocean carriers play a central, but simpler supporting role, that of delivering the bulk of what's wanted to the seaport that facilitates cross docking with the greatest efficiency at the least expense.

For example French shipping giant CMA CGM has its ecommerce-oriented Seapriority Express for those willing to pay more to get time-sensitive shipments from Ningbo and Yantian to Los Angeles.

Seapriority Express features guaranteed equipment release and space on the vessels, a 12-day transit from Yantian, priority container discharge and mounting on a chassis in Los Angeles, and container availability within 24 hours of discharge from the vessel.

Now that is the sort of thing that will be wanted by ecommerce shippers. Under such circumstances, transloading and deconsolidation cannot be too far behind as container loads are split into less than container loads, and then into parcel units FedEx and UPS style.

Much of this takes place, or will take place to a greater degree at big box distribution centres, which are now spotted over the four corners of the North American continent in this case.

Jacksonville-based American Shipper's senior editor Kim Link-Wills presented her home port as a case in point, perhaps inadvertently providing a case study that may well apply to any port with a consumer-rich hinterland.

Jacob Horsely, director of industrial brokerage services in Cushman & Wakefield's Jacksonville office, said e-commerce grew from roughly 13 per cent to 14 per cent of US retail sales to 18 per cent to 19 per cent in just the past six months.

"That's a huge spike," he said. "New habits are being created."

He said Jacksonville has a lot to offer e-commerce businesses. That's not to mention the ability to quickly get products imported through the Port of Jacksonville (JAXPORT) to nearby distribution centres and then into the hands of consumers. "You're going to be able to reach 54 million consumers within an eight-hour drive," he said.

Mr Horsely said there have been many success stories, including that of Vancouver online furniture retailer Article.com, which ultimately selected a 318,000-square-foot facility on Jacksonville's north side in 2018 - after it had been pointed elsewhere in the Southeast.

Article.com hired a supply chain firm to help decide where to locate its fourth US distribution centre. The consulting firm came up with three cities: Atlanta, Savannah and Fort Lauderdale.

"They skipped over Jacksonville initially," said Mr Horsely. "As Article started doing their homework and talking to the ports, they turned Jacksonville; they really hit it off well with JAXPORT."

Their main point of interest was the seaport as most of Article's products were imported from Vietnam and Thailand. "Once they started looking around at the other three markets their supply chain firm gave them, they were quickly able to identify that those markets didn't work well," said Mr Horsely.

Lisa Wheldon, JAXPORT's director of trade development and rail, said since locating in Jacksonville, Article has been able to reduce its delivery time in the Southeast by three days.

"This final-mile delivery is key as consumers expect next-day and even same-day delivery - and of course we want it all for free," said Ms Wheldon. 

Aundra Wallace, president of the JAXUSA Partnership, said American consumers spent US$347.3 billion online in the first six months of this year, up more than 30 per cent from the same period last year.

"That bodes well for the Jacksonville region and JAXPORT as we've seen tremendous growth in this business" with companies such as Amazon, Fanatics, Ulta and Wayfair", he said.

Mr Wallace said JAXUSA has helped 13 ecommerce companies open facilities in Jacksonville over the past five years.

"The companies have invested more than $3.3 billion in infrastructure and generated nearly 18,000 initial jobs at the times of the announcements. In many cases, they've expanded since the initial announcement, creating more jobs for our local workforce," he said.

"JAXPORT has been a tremendous partner for JAXUSA as we work to drive more e-commerce business to our region," he said.

"The Jacksonville region made the biggest gains in population of any other city in the nation from April to August. The number of people coming to Jacksonville versus leaving was 10.7 per cent higher during that time this year over last year as people are leaving high-cost, high-density cities and regions," Mr Wallace said.

He added that even more goods will flow through JAXPORT when it completes its dredging project to deepen the shipping lanes to 47 feet to accommodate larger containerships in 2022.

While not all locations are as blessed as Florida, or Jacksonville, with it continuous inflow of affluent retiring snowbird pensioners. These come from the north and make up the bulk of semi-permanent and permanent residents, together with pensionable military personnel in their 40s and 50s seeking sun and surf and ready employment in a right-to-work state.

While the "four corners" strategy, of stationing big box retail distribution centres at the four corners of continental North America was devised 10 years ago to meet another contingency, it well suits circumstances arising today in the age of burgeoning ecommerce volumes.

That's because the "four corners" strategy involves the proximity of seaports. And what applies to Jacksonville applies to any other seaport with the road and rail connections to efficiently and economically connect to a consumer-rich hinterland. This means attracting the right services at the right price to discharge cargo rapidly, deconsolidate it, and transload it into new boxes with express delivery efficiency

What must be considered is playing a part in technology-driven ecommerce that one contributes to the automated continuous business 'round-the-clock flow of business, enabling the elimination of delays arising from the intraday market operation. 

A centralised support system of any product/service delivery includes aspects like troubleshooting customer complaints, pre-sales services, after-sale services, domestic and abroad staff management, inventory management and execution of miscellaneous functions in the course of operations.

While ocean carriers cannot be responsible for providing such services, it is fair to say that to succeed in the brave new world of ecommerce that they must associate themselves with seaports can deliver the goods in a way customers expect them to be delivered and avoid associating with those who can't.