Decade of American dredging heralds new era of great prosperity for America and the world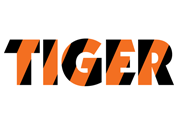 Before the massive dredging of American harbours, the United States was closed to mega ships because of its shallow waters, and some say, shallow thinking.
But now, with US$1 trillion expected in infrastructure spending to replace America's crumbling Interstate Highways, even greater prosperity is in the offing today.
Dredging US harbours brought fresh spending power to the Democratic coastal regions during the Obama years. Now massive highway spending in Republican "fly-over states" will generate even greater prosperity.
More than make-work projects, these programmes will make imports more affordable, especially with the explosive growth of e-commerce. Which means more customers more profitably served.
With the dredging mostly done, big ships can now access American harbours when only 4,000 - 6,000-TEU vessels could go before. The number of 18,000-TEU ships is expected to double by 2019 from 58 to 105.
One of the first to appreciate the implications of this growth was the US east coast Port of Savannah, 20 miles from the mouth of the Savannah River. For years Savannah had enjoyed a high volume trade in reefer poultry exports to Asia via Panama, which gave it an enviable 50:50 balanced trade.
As part of the burgeoning collection of southeastern states, with their business-friendly right-to-work laws, the region became a magnet for industry and productive people. Good rail and road connections gave Savannah a freight delivery reach most everywhere east of the Mississippi River south of Boston.
Savannah, already battling bureaucrats for permission to dredge, first noticed that its Asian imports were not only growing, but also growing faster than Asian volumes through LA and Long Beach. So Savannah studied the implications of coming Panama Canal expansion - then 10 years away. It then took Far East promotional tours, telling shippers to "keep it on the water" and "treat the ship as your warehouse" rather than railing or trucking goods east from the west coast.
Pre-dredging a lightly loaded 6,000-TEUer could scrape into Savannah. Post-dredging, the 13,000-TEU Cosco Development, shifting 9,900 TEU at berth, was the biggest ship to call, and 9,000-TEUers call routinely.
But dredging was a painful 15-year process, from the submission of the first plan to final approval, accompanied by court battles with environmentalists, who sought block every move. In 2013, the port authority even paid off environmentalists $30 million to give them eco jobs if they dropped their lawsuit against dredging.
Already, the other east coast ports, seeing Savannah's success, started to make moves of their own. Again, the key was dredging because if the new mega ships were unable to dock, there was no point in buying new cranes, reefer racks, road and rail facilities. It was clear that dredging was Job 1 if there were to be any jobs to come.
Savannah's mistake was thinking that after 15 years of slogging through the bureaucratic swamp, they were far ahead of rivals, thinking that it would take them 15 years too. But Savannah's early dredge to 12.8 metres proved popular locally, so there was now a political will to expedite dredging elsewhere, and with Obama's 2009 TIGER (Transportation Infrastructure Generating Economic Recovery) grants to finance it, work commenced in coastal regions.
New York-New Jersey dredged to 14.6 metres. Charleston, South Carolina, boasted of the deepest harbour on the east coast with 15.8 metres alongside. And even little Tampa, Florida, hardly a serious player, had ambitions to exploit its proximity to the Panama Canal and had dredged to 13 metres. Meanwhile the major ports LA and Long Beach with their 13 to 16-metre drafts as well as Oakland with 15 metres alongside, were keeping up, each docking the 18,000-TEU CMA CGM Benjamin Franklin.
The concurrent advance of the mega ship had caused great disruption in the industry. Even Taiwan's famous go-it-alone Evergreen Marine, had been panicked into joining the lemming-like rush that everyone knew was contributing to the rampant overcapacity that had plagued the market for a decade, and had been ruinous to freight rates.
But everyone was doing it anyway - ordering bigger and bigger ships that require smaller crews to achieve economies of scale. If they didn't, they reasoned, non-participating carriers would be outclassed and driven out of business by those who did. Even medium to smaller players like Hong Kong's OOCL and Dubai's UASC ordered 20,000-TEU ships before they themselves were gobbled up by bigger carriers.
Mega ship development, encouraged by accelerated global dredging mostly in Europe in the early days, brought on an explosion of mergers and acquisitions. Back in 2005, the global shipping community was talking about Canada's CP Ships merging into Germany's Hapag-Lloyd, which had been the biggest M&A news in years.
Not much happened until 2014, when an unprecedented consolidation tsunami began to topple all before it, starting with Hapag-Lloyd's purchase Chile's CSAV (Compania Sud Americana de Vapores), once rated as the seventh biggest container carrier in the world.
Then Germany's No 2 player Hamburg Sud bought Chile's No 2 player CCNI (Compania Chilena de Navegacion Interoceanica). Soon after Cosco took over China Shipping Container Line (CSCL), then French shipping giant CMA CGM acquired Singapore's Neptune Orient Lines and its main container carrier unit APL (American President Lines). At which point Hapag-Lloyd bought UASC (United Arab Shipping Company) and then Cosco took over of Hong Kong's OOCL (Orient Overseas Container Line). Then Maersk bought Hamburg Sud. And while this was going on, Japan's Big 3, MOL, NYK and "K" Line, announced they would merge their container operations into something called the Ocean Network Express, or ONE, for short. And if that wasn't enough, Korea's No 1 carrier, Hanjin Shipping, went belly up.
Making another big impact was the fall in the price of crude oil in 2014 to below $50 a barrel from $100 in 2012. This was widely attributed to the development of American shale gas oil that undermined Middle East producers' hold on the market. It also knocked out much conventional wisdom of the day. Techniques such as slow steaming to reduce bunker burn that had made shippers' Just-In-Time strategies impossible to pursue, became irrelevant.
While US roads were as bad as ever, further hobbled by regulation, rail services to the northeast and Midwest had improved. Low-slung rail cars facilitated double container stacking through mountain tunnels, which reduced the need for detours. The continuing upgrading of trackage by Class I railways increased train speeds. And once Trump did away with the Obama era coal restrictions, rail volumes and profits soared.
Then there was the impact of the Suez Canal. Even without its expansion in 2014-15, allowing ships to pass in opposite directions simultaneously it was having an impact on east coast US trade. But in 2006, little Far East cargo went that way. Yet good container volumes from the Indian subcontinent and Southeast Asia went some way to fill westbound ships.
Suez traffic from Asia grew during the expansion of the Panama Canal, which had to impose seven-day delays during different phases of construction. For garments and footwear from Bangladesh and India, the Suez route was business as usual.
But over the years as the ship sizes increased, and freight rates fell, it thus became more affordable for Far East cargo to opt for the Suez route. As time went on, Suez with virtually no limit on ship size, began to think of retaining this cargo flow after the Panama expansion, lowering rates accordingly. With US east coast ports open to bigger ships, bigger ships using the Suez Canal, picking up cargo in the Mediterranean, came to call along the Eastern Seaboard.
Augmenting this flow was a practice called "wayporting", a system of dropping off North American east coast-bound containers from the mega ships otherwise bound for northern Europe. Boxes were dropped off in ports from Oman to Spain - Jeddah, Suez, Malta, Tangiers etc. This allowed other ships pick them up for transatlantic delivery. Shallow draft Montreal reported having 30 per cent of its cargo come through Suez during this period.
There was nothing revolutionary about the concept as it had been long the standard procedure for getting Far East cargo to West Africa. What made it novel was the speed at which it was dropped off by and picked up at the various wayports as container handling became increasingly automated.
It all went to show what this decade of massive American dredging, which started with little Panama's plan to widen and deepen its canal in time for its 100th birthday, sparked truly revolutionary developments worldwide and stand to bring unparalleled prosperity to America, if not the world, in the near future.