With Beijing-Western tensions rising fewer and smaller inflows of foreign direct investment are expected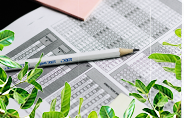 Not only have suspicions aroused in the West over China's increasingly aggressive diplomacy and military buildup, there is also a new outspokenness about it. What was once only murmured is now proclaimed.

According to London's Economist newspaper, China's current trade policies and practices are driven by four priorities: indigenous innovation, self-sufficiency, national security and market reform with a view to increasing foreign direct investment.

But as China's relations with the West deteriorate, links between national security and economic and industrial policy grow, the Economist says. Planning on more FDI inflows is looking increasingly doubtful. Thus, there is a greater focus on national security, a focus that has deprioritised market reform as China's relations with the US and its allies deteriorate.

One senses an air of Beijing's surprise at hostile Western reactions. Depriving citizens of privacy through "social credit", its Big Brother surveillance should not be so repugnant in the face the social good it does, they say. What is so bad about having citizens pay their bills and fulfill social obligations on pain of having access to travel removed or restricted?

Surely, China reasons, given the behaviour of Muslim terrorists, the West should see that eradicating such pernicious beliefs through re-education is a good thing. And taking an active hand in third world infrastructure development through the Belt and Road Initiative surely is a positive development that should be beyond reproach, they say.

Of course, the takeover of the Spratly and Paracel Islands, athwart Asia-Europe trade lane in the South China Sea, and ignoring the condemnation of this act in the Hague court, is more understandable reason for Western concern. There is also the interference in the internal affairs of Hong Kong before Beijing said it would in 2047. And now, arrests under the National Security Law, which now include prominent former legislators, a student protest leader, a newspaper proprietor, his editor among other journalists. The reaction from the former HK chief executive, CY Leung, the first true Beijing pick whose loyalty to the Red China trumped his loyalty to Hong Kong, was deeply disturbing. He said the breaking that new National Security Law, was jailworthy and "treasonous" if statements made in the press damaged China's reputation. 

As China undergoes a slowdown in domestic economic and productivity growth in increasingly unfavourable geopolitical environments, trade policymaking will become more complex, said the Economist. This will pose greater uncertainty and the risk to foreign companies will rise, and retard FDI inflows.

Beijing will continue to use industrial policy to bolster domestic strategic industries. In the meantime, the Chinese leadership is likely to use the pretext of national security concerns more frequently to justify protectionist trade and investment policies. China's new foreign investment law already outlines grounds for reciprocal actions in the event that Chinese firms are "discriminated" against in overseas markets.

Its amended Export Control Law explicitly permits China to take reciprocal actions against countries judged to have "abused export controls" to harm national security interests. Large foreign companies will be particularly at risk.

In addition, Chinese authorities are increasingly likely to leverage trade in geopolitical relations, shifting away from countries with which it has tensions while working to secure diverse import sources, as already seen in the agricultural sphere.

China's massive economic and market size ensures its trade policies and practices will inevitably have an enormous and wide reaching impact. This in turn will impact trading partners' behaviour depending on their positioning in global trade and supply chains.

As China plays catch-up to global leaders and advances its high-tech sectors, it will erode the market shares of incumbent players, beginning with lower-value segments and its own domestic market, said the Economist.

In biopharmaceuticals, Chinese companies are seeking to challenge the market position of international drug makers by developing generics. In the semiconductors industry, China has expanded its share in the global market at the expense of traditional suppliers in Europe, the US and Japan, initially in less-advanced chips due to ongoing technology gaps. Chinese expansion in these industries has raised concerns among foreign counterparts about growing risk of overcapacity.

Meanwhile, China's aggressive investment in semiconductor manufacturing has also been a boon for upstream industries, such as suppliers of specialised machinery, which have seen surging demand from the Chinese market. In biopharmaceuticals, China has established a robust industrial foundation that enables it to offer lower-cost outsourcing research and manufacturing services for foreign drug developers.

Market opening reforms - such as lifting foreign ownership restrictions - have been part of Plan A for some time, but it has been undermined as a priority given the current deteriorating geo-political situation.

While this is a vital way forward to increase market accessibility for foreign companies, licensing schemes and other regulatory barriers continue to hinder foreign entry and expansion into the Chinese market. Many areas are regarded as critical to national security and the rule of the Chinese Communist Party and are likely to remain closed.

For example, foreign insurers looking to offer services in just a third of the country would need at least a decade to acquire the necessary licence approvals, and a lack of transparency and delays in the approval process have been reported as a key challenge.

In the financial services industry more broadly, growing regulations on cybersecurity and data transfer also pose greater operational risks and costs for foreign financial institutions, deterring market entry. In addition, although the Chinese government has continued to reduce the number of sectors where foreign investment is prohibited or limited, industries including rare earth mining, postal services and news agencies remain closed to foreign investors, and equity restrictions continue in industries such as telecommunications and air transport.

What we appear to have is a China that is ripe for world trade, but because of an adverse geo-political situation that seems to be getting worse, grand schemes for massive foreign direct investment and increasing trade volumes look increasingly doubtful.