Direction of world trade is likely to be guided by the outcome of the US presidential election November 3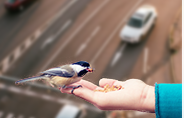 While much depends of the outcome the November US presidential election, the present courses set by the administrations in Washington and Beijing will guide if not govern world trade, say veteran observers.
Like two opposing forces arrayed against each other, they are doing much the same thing, girding themselves to deliver and receive blows in a trade war that has become more serious and may well turn into a cold war if it hasn't already.
Should Joe Biden win, tensions will likely cool because the Democrats have only joined the anti-China front because they fear the loss of a bloc of voters if they did not. So that would be good for trade, because the Biden camp would have no interest in maintaining hostility to China after an election victory.
But should Donald Trump win, tensions would likely rise because he would renew his drive to "drain the swamp", that is, reduce the power of the media, academic, bureaucratic complex that has challenged from the day he took office. He would end the Covid lockdowns and work to towards making America self-reliant again. But until he wins, he must not lose a bloc of voters whose loyalty depends on his respect their Covid fears, justified or not.
US presidential elections are closely run affairs and won and lost on narrow majorities. So the loss of even small segments of the electorate can result in victory for one side or another as voters are usually divided 50-50 right and left worldwide.
If the hawkish Trump forces make good his threat to impose tariffs on American companies that refuse to move jobs back to the country from overseas, this will be injurious to trade as there will be fewer goods to ship.
Said President Trump: "We will give tax credits to companies to bring jobs back to America, and if they don't do it, we will put tariffs on those companies, and they will have to pay us a lot of money."
Chinese President Xi Jinping faces no election, of course, but he does have to deal with a growing anger in the country. Things were going well before he came to power and certainly before the trade war. To which we now add the Covid dislocation, which together with rising complaints from the unemployed as western buyers abandon Chinese factories.
In response, President Xi has come up with one of those opaque slogans like "quantitative easing" or "belt and road". The latest one is "dual circulation", which tends to mask its main element - domestic stimulus - that has been tried before. 
Said the official China Daily: "China will unleash the full potential of its domestic demand, improve connectivity between the domestic and international markets, and better use resources and the two markets to propel stronger and sustainable development."
President Xi said greater efforts should be made to spur the vitality of market entities and promote entrepreneurship to leverage the strength of the huge domestic market in the face of rising protectionism, a sluggish global economy and a weakening international market.
"Dual circulation" has become increasingly prominent in recent weeks as the top focus of China's macroeconomic policy, reported Caixin.
Prominent economist Yu Yongding told a China Wealth Management 50 Forum that the first of the two circulations was relying on the scale of China's domestic economy and available policy space and putting existing economic resources to better use. The second amounted to continuing President Xi's signature Belt and Road Initiative to advance the state of the world's infrastructure from China to its markets worldwide.
If that is not new, neither is the first "circulation", because there have been attempts to revive a sluggish economy with pump-priming stimulus, but the results have been disappointing. Nonetheless the Economic Daily described the domestic initiative as increasing domestic consumption and "industrial upgrading forming a more closed loop, helping create a new growth engine against the background of shifting global trade patterns and value chains."
And the third is reform of opening up, particularly in terms of factor markets enhancing resource allocation efficiency and financial sector opening to link internal and external "cycles".
Chinese policy makers need to keep the industrial and supply chains running by creating demand at home for the products originally meant for export.
"China has huge room to increase domestic demand. And given its vast land mass, abundant resources and capability to build a relatively sound industrial chain, China can boost its economy by greatly relying on growing domestic demand," said China Daily.
"China has the world's largest and most sound industrial system, strong industrial production capacity, more than 100 million market players and over 170 million talents with higher education diplomas and/or special skills. More important, it has 1.4 billion consumers including more than 400 million middle-income residents. In addition, its new type of industrialisation, urbanisation, agricultural modernisation and information can support a domestic demand-oriented development model."
Today, China appears to be pursuing a smooth functioning of the economic cycles of both the domestic and global markets based on the healthy performance of the domestic economy. Thus, the "dual circulation" development pattern comprises the optimum exploitation of domestic market resources, and exchanges between the domestic and international one. "Which means China will not shut the door on the world and, instead, it will further open up its economy to the outside world," concluded China Daily.
But some countries, by using protectionism and taking unilateral actions, are trying to obstruct the functioning of the global economy, which China wants to prevent.
As the world's second-largest economy and the largest developing country, China has entered a new era of economic development characterised by high-quality development, with higher-level opening-up being the objective requirement of high-quality and sustainable development. President Xi has stressed that China's economy will open up wider; and to ensure that, we need to make greater efforts including building more pilot free trade zones and free ports, and more vigorously promote the Belt and Road Initiative.
We shall see what we shall see.
In these circumstances there are several courses that might occur if President Trump wins. There would be a resumption of the trade war, which may even turn hot if there are clashes during American Freedom of Navigation cruises around the disputed Spratly Islands, or if China attacks Taiwan and the Americans choose to defend it.
Should domestic conditions to President Xi's administration induce him to accept a sufficient number of US-proposed reforms in their trading relationship, then all might be well. But the most important and the most difficult of these is to resolve is the issue of reciprocity. Important because a renewed Trump administration would accept nothing less yet it would be difficult for Beijing to accept because it necessitates greater individual freedom than President Xi is prepared to allow its citizens.
A Biden administration, given its campaign rhetoric, appears to be either indifferent or hostile to US constitutional rights and generally favours the bureaucratic activism in line with Beijing's thinking. Thus, tensions would likely ease and trade flows would improve for a time. But how a Biden administration would react to the countervailing forces in the wider geopolitical world is harder to say, which leaves a great gulf between its probable intentions and eventual outcomes.