US left coast ports are no longer America's gateway as new factors allow Dixie harbours to take centre stage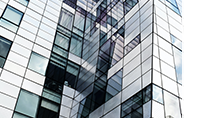 A wide range of factors have developed into a solid trend that fundamentally alters trading routes to consumer-rich US markets from all over the world.
These factors have induced more ships to discharge the more cargo at ports of Dixieland, the south Atlantic and Gulf coasts at the expense of the once indisputable import kings, LA and Long Beach.
Advances in shipping technology have made greater strides in the last 15 years than in the previous 50. The big change is in ship size - from the 14,700-TEU Emma Maersk in 2006 to the 24,000-TEU HMM Algeciras, the biggest box ship afloat today.

This development alone necessitated changes to ports and terminals to accommodate these new economies of scale, which meant lower slot costs as increases in ship size meant moving more containers, making more goods available to more people.
To accommodate mega ships, quay lengths and crane sizes and numbers were increased as was the deepening of harbours and widening turning basins to provide access to larger container vessels. This was accompanied by increased digitisation and automation shipboard and terminal handling, which reduced number of workers needed ashore and afloat to move more cargo than ever before, again reducing the retail cost of each stock keeping item.
And then came the expansion of the Panama Canal and the design changes to the Suez Canal. The Panama Canal almost tripled the size of ships while the Suez redesign enhanced the frequency of transits leading to greater throughputs overall, there being no ship size limit in the lockless canal.
The final factor was regulatory and environmental. While much of it was purely injurious to the industry, it also drove the quest of new efficiencies and economies of scale mentioned above to mitigate higher compliance costs.
And if it is any comfort for those annoyed by the ceaseless environmental regulations, those who were the most stringent, are now the most seriously afflicted with the disadvantages their zealotry produced, by driving shipping away from what was increasingly called - figuratively and literally - America's left coast.
"The aggressive policies by the California Air Resources Board (CARB) have put Californian ports at a major competitive disadvantage against other jurisdictions that have taken little or no action. There has been relatively little in the way of state investment or policy measures facilitating international goods movement," said the Pacific Merchant Shipping Association.
"High costs, excessive regulation, labour issues, and lack of infrastructure investment plus work slowdowns and labour disruptions surrounding contract negotiations have raised concerns that west coast ports are unreliable. The cost of doing business in California and Washington is higher than in other states.
So severe is the problem that more than 50 trading associations have sent a distress signal to the California state policy makers, in the form of an appeal for urgent action, reports London's Riviera Maritime Media.
At the heart of the petition addressed to California lawmakers is the 19.4 per cent fall in containerised cargo through the western seaboard (including Washington state) between 2006 and the end of 2019. In that time east coast ports' share rose to 46.5 per cent, compared with 37.7 per cent for all west coast ports.
"The impacts of these factors resulted in 5.6 million fewer containers travelling through west coast ports versus competing gateways had west coast ports maintained their market share," said the petition.
The petitioners made four suggestions. Promote Californian ports as the most efficient and environmentally progressive ports in the nation. Meet the challenge from east and Gulf coast states whose governmental leaders promote and invest in their ports and goods movement industries. Re-examine the state and regional regulations that are creating a disincentive to use Californian gateways. And finally, determine whether the policies, particularly in environmental areas, are backfiring and encouraging more greenhouse gas emissions by sending more business to ports that are far behind California's climate programme.
Long Beach was the busiest container port in the country in May with total traffic amounting to 628,205 TEU. The Port of Los Angeles ran second with 581,665 TEU, while the Port of New York New Jersey (PNYNJ) placed third with 537,412 TEU.
PNYNJ handled 74,676 fewer TEU inbound in May loads than in May 2019. That drop of 21.9 per cent was close to the norm for US east coast ports, according to the trade report.
And the trend continues. In the first five months of the year, west coast inbound loads fell 12 per cent to about 3.8 million TEU while east coast totals slid 8 per cent to just under four million TEU. Individual port totals to end of May (all loads and empties) showed Los Angeles in the lead with 3,070,413 TEU, with PNYNJ (2,854,319 TEU) in second place followed by Long Beach with 2,830,855 TEU.
Nor are figures on imports arriving at US mainland ports from east Asia encouraging for the west coast. The ports of Los Angeles and Long Beach saw their combined share of containerised import tonnage from east Asia decline to 42 per cent from 44.4 per cent a year earlier. At the same time, their collective share of containerised import value slipped to 50.1 per cent from 51.6 per cent.
While the west coast, with its leftist policies, hostile to capitalist industrial wellbeing, has made left coast ports unpopular with shipping and shippers, the new ports of Dixieland are industry-friendly right-to-work states. While California is depopulating with its best and brightest fleeing to more welcoming areas of the country, they are now joined pensioners from the north, who with the aging baby boomers are becoming a growing demographic of permanent and semi-permanent residents. To which one adds retiring military who often muster out from southern bases in their mid-40s with decades of useful work ahead of them and good pensions to boot. All of which makes old Dixie the new thriving if not throbbing markets world shipping seeks to serve.
Now to exports. The erosion of west coast container market share now extends to agricultural goods. East coast Savannah, Georgia, has become America's biggest agricultural exporter, most of it containerised.
At 15.8 per cent (843,000 TEU) of total market share last year, the Georgia port edged out Los Angeles. Some observers point out that LA/Long Beach account for 25 per cent, but this brings out another unsettling point for the left coast. Containerised agricultural exports are now almost equal between the east and west coasts and, assuming current trends, the east coast will become dominant.
Southern state authorities long ago realised the economic benefits of ports and all administrations have put maritime development as one of the pillars of growth. An emphasis on agriculture has paid off (60 per cent of exports are agricultural products) and this has shown its full effect during the Covid-19 crisis.
The trade war with China has also had less serious effect than feared.
Georgia has seen shippers adapting their supply chains rapidly over the past two years because of the trade war with China. Trade with other countries has shot up, increasing almost 70 per cent for Vietnam, 35 per cent for South Korea and lesser but still impressive increases for a host of European and other Asian countries.
The Covid scare has also had less impact than expected on South Carolina ports, which moved 1.32 million TEU in the fiscal year to the end of June, down 3.4 per cent on the previous year. Tonnage at Charleston was 640,929 tonnes in the year, up 2.5 per cent from the previous year.
From January to June, there were 58 blanked sailings to state ports, with 14 more announced for July onward.
The state ports authority is unhappy about the trade war with China. Said South Carolina Ports Authority president and chief executive Jim Newsome: "While the trade disputes stem from real issues that need to be addressed, the tariffs create uncertainty among businesses and spur risk mitigation in the supply chain. We believe in free trade and the movement of goods in a global marketplace."
Said Mr Newsome: " Despite global trade uncertainty, the tariffs have not shifted strategy and growth plans."
Even if California elected a right-wing government and became the most industry-friendly state in the union, it is hard to see it restoring the once dominant role it had for Asian imports. Leftist policies, mostly its hyper environmentalism, has only accelerated a process that was happening anyway - independent of what harm these states did to themselves - Washington, Oregon and California. The very environmentalism they championed, insisting on ever more costly cleaner fuel, ballast water treatment slower speed to save the whales, spawned countervailing moves to reduce crew sizes, drive up ship sizes that necessitated dredging to close the distance to retail shelves where cargo wanted to go. That is far away from California - the Mississippi Valley and points east to the Atlantic. No longer was it more economical to ship cargo into San Pedro Bay, truck it or rail it inland over the Rocky Mountains through the Bad Lands and then cross the Great Plains before reaching significant retail country.
No keep it on the water, take your neopanamax 13,000-TEUer (not the now insignificant 4,500-TEU panamax of yesteryear, and discharge at Houston, Mobile. Tampa, Jacksonville, Savannah, Charleston and Newport News - take your pick. So rather than being the gateway to America, LA-Long Beach is becoming the Gateway to California, Nevada and New Mexico - if Houston doesn't snatch its lunch.