Weaponising transparency by understanding scientific input that justifies decarbonization of world shipping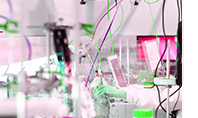 It is a commonplace to say that major corporations loathe environmental regulation. While this true of energy companies such as coal mines whose very existence is threatened by eco-regulation, most major corporations find it easier being green - much easier.
That's why they are likely to support state-backed eco-crazes - such as the decarbonisation of shipping. Some find reason to believe that decarbonisation will be so costly that it will eventually result in the government takeover of shipping itself.
That's because only major players can pay the skyrocketing compliance costs while smaller rivals cannot. This results in smaller players being driven out of business, leaving their market share to be swallowed by bigger fish, which through mergers and acquisition grow fewer in number and bigger still.
But bigger fish should be wary too, warns Kiev's Maritime Bulletin, a journal that specialises in marine casualties. Its publisher Mikhail Voytenko says these green policies mask a deliberate attempt to bring the private sector under bureaucratic control.
Said Mr Voytenko: "Technically, 'decarbonisation' is to make newbuild's cost and operation unbearable for any private shipowner. Shipping is to be monopolised and later, to be nationalised by UN and EU as nations surrender their sovereignty to multi-laterals."
While this is debatable, the costs decarbonisation is not. Estimates are reckoned to be between US$1.4 trillion and $1.9 trillion. Those are numbers that may even frighten the likes of Maersk, MSC and CMA CGM because these are sums that only governments can afford.

Back in 2010, the International Chamber of Shipping (ICS), representing 80 per cent of the world's merchant fleet, said the maritime industry shouldn't pay more than its share in carbon emission taxes.

The ICS made the statement in response to threats of severe taxation from then International Monetary Fund (IMF) chief Christine Lagarde, who said "charges on international aviation and maritime emissions would raise a quarter of the US$100 billion needed for climate adaptation and mitigation in developing countries."
Back in 2012, then ICS chairman Masamichi Morooka said: "Most shipowners believe, given the severely depressed state of global shipping markets that now is certainly not the time to impose an additional major cost on international shipping."
Others ask what's it all about. What is the risk? State-of-the-art climate models today suggest that this will result in an increase of 3.5F in global temperatures in 100 years. If true, it would have been one of the very few predictions reported in the Hong Kong Shipping Gazette that ever came true.
Even the UN's International Panel of Climate Change (IPCC) concedes such increases on CO2 produce beneficial impacts in some regions and harmful ones in others. Arable land in Canada and Russia would increase massively for example.
And that's the point the US Trump Administration wishes to make, bucking the tide of the Chicken Little Sky Is Falling school of thought that dominates the bureaucracies of the world.
These climate skeptics say carbon dioxide emissions are a net positive for the planet's vegetation, reports the Scientific American.
"The Heartland Institute, which has sought to place climate contrarians on science advisory councils at the Environmental Protection Agency, suggested that it might sue companies for not emitting more CO2," it said.
The idea is that carbon has benefits, that plants rely on carbon dioxide to survive, and more of the gas would stimulate plant growth. That's a good thing for humans, who rely on them for oxygen and food, say the Heartland Institute sceptics.
In 2018, US Environmental Protection Agency (EPA), under new Republican management, cast a forensic eye on scientific claims which underpinned so many of its regulations. It said the EPA would no longer consider scientific research unless the underlying data could be made public for other scientists to see.
This was "weaponised transparency", said David Michaels, assistant secretary of labour for occupational safety and health under President Barack Obama.
According to a University Maritime Advisory Services (UMAS) and the Energy Transitions Commission (ETC) study, the annual average investment needed would be $40-60 billion over the next two decades, and to fully decarbonise the global shipping industry by 2050, an additional $400 billion would be needed over 20 years, bringing the total to $1.4 - 1.9 trillion.
"Our analysis suggests we will see a disruptive and rapid change to align to a new zero-carbon system, with fossil fuel aligned assets becoming obsolete or needing significant modification," said Tristan Smith, lecturer at UCL's Energy Institute.
This makes the challenge of decarbonising the shipping sector a whole system challenge and not something just for shipping. Given that most of the investment is on land, any R&D fund needs to enable deployment and scaling of the land-side, and not just work on equipment for ships.
Said Dr Smith: "The risk is that we get a fleet of zero-emission ships, no decarbonisation of fuel production (eg, producing ammonia using natural gas) and then shift the emissions upstream. This means every stakeholder, including governments, fuel producers and shipowners have a stake and a responsibility in shipping's decarbonisation."
Thirteen per cent of the spending needed is related to the ships themselves, which include the machinery and onboard storage required for a ship to run on low carbon fuels in newbuilds and, in some cases, for retrofits.
Ship-related investments also include investments in improving energy efficiency, which are estimated to grow due to the higher cost of low carbon fuels compared to traditional marine fuels.
Said Energy Transitions Commission chairman Adair Turner, putting a positive spin on the development: "Much of shipping's decarbonisation will take place on land. It is a systemic transformation that goes beyond the capabilities of the maritime industry alone. We need to bring together the full range of upstream and downstream fuels value chains to unlock shipping's shift to zero-carbon energy sources. Done right, this represents a trillion dollar market opportunity."
In August, Eco Marine Power's Greg Atkinson looked at  the latest MarPoll, which surveyed the industry to determine how it would define "shipping decarbonisation" offering a selection of definitions from which to choose as various authorities were fuzzy as to what the term meant.
But to Maritime Bulletin's publisher Mr Voytenko the definition hardly matters. From what the authorities would tell us, according to the reliably wrong computer models, is that the earth would be a Celsius degree or two warmer than it is today 100 years from now, and to a prevent this would cost the taxpayer between $1.4 trillion and $1.9 trillion, with not much indication of whether ridding the earth of CO2 emissions would have any effect on reducing global warming.
Arguing against this bureaucratic imperative, proponents of restraint have been hard to find of late on Google. Ask Google for "climate science sceptics" and heading the list of responses was "Getting skeptical about climate science skepticism" followed by critical entries about "climate change denial". Even while conceding that CO2, encouraged vegetation growth, the IPCC, said it had a downside, but did not specific what that downside was.
Mr Voytenko's fear is that the rush to decarbonisation is not only an expensive solution to a non-problem, or a problem which will remedy itself or prove not to be as serious as the most fearful say it is - or worse still, a remedy that is far more harmful than anything it seeks to cure.
"It is taxation of the air a lucrative extortion operation, which will enrich many persons and organisations. It's not just GHG tax, it's the whole infrastructure - to calculate emissions and levy taxes on each and every ship and to monitor each ship's emissions," Mr Voytenko said.
"It's not just shipping, not just shipowners who'll pay for air. It will directly affect all of us, as final consumers of the goods transported by ships, from heating oil to running shoes," he said.
Mr Voytenko suggests that fussing over the "definition problem" is either silly or a means of distraction. "There's no place for free market and private entrepreneurship in this bright, brave, green, sustainable and horrific, dystopian future. So the most correct term for this campaign is not "decarbonisation", but "deprivatisation".
Mr Voytenko, who had developed an expertise in marine casualties, has been looking at maritime risk for a long time. Given that risks look slight by doing nothing, and the expense of setting it right is so awesome that only the government can shoulder the burden by controlling everything, the risk of doing nothing or at least as little as possible is worth taking in his view.
Perhaps it is time to stop the usual uncritical acceptance of cures that are so costly that they far surpass the cost of the disease itself - or so it appears to those who take the trouble to do the math.