First viewed as catastrophic to shipping, Covid became bad, then not so bad, then pretty good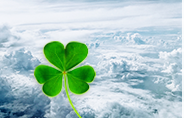 Only through the retrospectoscope will we ever know what impact the Covid scare had on world shipping as it defied all scarifying predictions made at the time.

And even as we look at what's left the rest of 2021, we can agree that its impact has been perplexing as it turned out to be a disease that mostly killed the very old and very sick - people one expects to die.

At first, the prognosis was devastating and all prepared to batten down the hatches awaiting the perfect storm that never came. There were labour shortages on the waterfronts of the world, but little of a crippling nature. The big problem seemed to be a shortage of westbound transpacific containers as they were so much in demand for the eastbound pacific trade. The situation left US agricultural exporters high and dry.

The shortage brought on soaring freight rates, which sent London's Drewry Maritime Research analysts to statistical tables to make sense what was at the very least confusing, if not chaotic, as runaway spot rates caused Beijing's central planners to rattle their bureaucratic sabres and threaten action if things did not settle down. They did, but not by much, and not for long.

Cargo rollovers increased, to the despair of shippers, especially those in reefer trade. Rather than sending boxes inland to move low value farm and forest produce, they went back to Asia where the price was right and demand was sky high to return with pre-packaged manufactures.

Slot sellers, after years of hard times, had the whip hand, when they got what they wanted rather than settling for what they could get.

Expecting a crash when Covid struck, Asian factories kept producing through Chinese New Year, almost ignoring the annual holiday to get the money while they could - thinking that the good times would vanish any minute.

But they didn't. Factory gate prices soared but beneficial cargo owners kept paying. What's more consumers kept buying with the US National Retail Association making cheery noises backed up Global Port Tracker numbers assuring all that all was well.

The ever growing North American East Coast, the new boy on the block for Asian cargo, where one might have expected it to be the first to fade in crisis, instead, after a sharp decline, strengthened, noted Copenhagen's Sea-Intelligence consultancy.

This analysis looked at the East Coast cargo volume numbers as they unfolded since the Covid scare started.

"Since the base comparison period ie, 2020-Q1, was heavily impacted by the initial onset of coronavirus and Chinese New Year, we compared the 2021 figures to 2019-Q1," said a Sea-Intelligence research note.

There was an exceptionally strong year-on-year laden import growth of 22.3 per cent in the first quarter of 2021. While this compares over a period faced with the initial virus outbreak, the growth in the first quarter of 2021 had volumes up 17.6 per cent compared to 2019's first quarter.

"This shows that the demand boom is far from over. We see a similar story across total transported volumes, with a year on year growth of 14.8 per cent against 2020-Q1, and an equally strong growth of 12.3 per cent year on year compared to the first quarter of 2019," said Sea-Intelligence.

London's unflappable Drewry Maritime Research looked at the scene as perplexed as anyone.

"The container shipping sector is going through a purple patch like never before generating an industry-wide EBIT of US$27 billion, with an operating margin of 13 per cent for FY20," said the London-based analysts.

"The fundamentals remain strong with liners set to enjoy a prolonged cycle of profitability extending into at least the next couple of years. Even if the chips are down, it looks highly unlikely that shipping lines will go back to the deeply loss-making cycle again.

"This was clearly evident in the second quarter of 2020 when carriers found a way to be profitable, despite plunging demand, by deploying robust capacity management techniques," they said.

But Drewry noted that the port and terminal sector was faced with multiple problems including lockdown restrictions, limited availability of labour and volatile vessel arrivals, resulting in port congestion across major trade routes.

Growth in global container port throughput decelerated to minus one per cent in 2020, down from two per cent in 2019 and five per cent in 2018. In 2020, some 793 million TEU was handled by container ports worldwide, reflecting a reduction of nine million TEU over 2019.

This reduced throughput impacted the revenues of port operators. As we moved into FY21, the variance between revenue growth between liners and ports and terminal operators continued to increase.

Record freight rates and the liner shipping industry's higher degree of operating leverage meant that increased sales translated into big profits. It should be noted that under a high fixed cost structure, incremental sales beyond the break-even point have been converted into incremental profits.

Despite the carriers' increase in profit behind the port operators whose margins increased 24 per cent, benefitting from limited competition, stable cost structure and higher ability to service a focused market.

Since carriers operate in an increasingly competitive and market-driven environment, they not only aim to lower their shipping costs, but also enhance their services to increase competitiveness.

For ports, the number of ship calls is an important factor because it influences the volume of cargo that can be moved. A port with a higher degree of connectivity is attractive to both importers and exporters, and can help boost the port's market share.

But the recent, and perhaps continuing consolidation in the liner shipping industry, ports are losing their bargaining power that is reflected in their declining margins, said Drewry.

The macro question that has not being touched by the sages at Sea-Intelligence and Drewry's Maritime Research, is the looming threat of inflation, as governments turn to stimulus spending to keep the economic ball of the hop, mindless of the damage done by regulations to stop productive work like pipelines, mining and drilling for fossil fuels while adding instructors of critical race theory, cultural competence and intersectionality to the public payroll. After a while, the dollars printed to pay politically useful people will be worth less and able to buy less of what might have been made if it could be sold.

Maersk's CEO Soren Skou says such catastrophic inflation will not happen, but is he right?