China sees new opportunity in investing in Mexican auto parts factories under United States-Mexico-Canada Agreement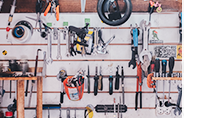 The impact of the dread coronavirus has a negative impact on China's trade with Mexico, which, unnoticed has grown enormously in recent years. Chinese investment in Mexico's auto parts sector alone, increased by almost 350 per cent between 2008 and 2018 to just over US$6 billion. And now, with the signing of the New NAFTA deal, more properly known as the United States-Mexico-Canada Agreement (USMCA), it is now poised to grow much larger still.
The USMCA will soon trigger an invasion of Chinese auto parts manufacturers into Mexico, according to three experts. Ratified by Mexico in December and the United States Senate in January,, USMCA stipulates that 75 per cent of automotive content must be made in the three countries to qualify for a tariff-free ride.
The new figure is 12.5 per cent higher than the one set by the rules of origin under the 25-year-old NAFTA deal, which will be replaced by the USMCA, reports the Mexican daily El Universal.
The aim of the higher content rule is to reduce the quantity of parts that manufacturers operating in North America use from countries such as China, India, Brazil and eastern European nations. By opening factories in Mexico, Chinese auto part manufactures will be able to get around that.
Once the USMCA is in effect, Chinese companies will seek to increase the quantity of parts they make in Mexico, said Enrique Dussel, coordinator of the Centre for China-Mexico Studies at the National Autonomous University (UNAM).
Mr Dussel noted that a number of Chinese auto part makers have already established operations in Mexico, such as Minth, which supplies Nissan, Ford, Honda, Mazda, Audi, Fiat Chrysler and General Motors.
In 2019, Hangzhou XZB Tech opened a new factory in the Mexican state of Nuevo Leon and Minghua has started operations in the state of San Luis Potosi.
A supplier of a range of parts to Audi, Ford and General Motors, the former invested $9 million in a plant in a new industrial park in the municipality of Salinas Victoria, located north of the Nuevo Leon capital of Monterrey. The company has plans to expand its facility to 20,000 square metres, reports the Mexico City daily El Universal.
Minghua, which supplies BMW from its San Luis Potosi plant, will invest $33.9 million in a factory in Puebla, El Universal said, to supply parts to Volkswagen and Audi.
In addition, the government of the state of Zacatecas has announced the construction of an industrial park for Chinese auto parts manufacturers, and is currently in talks with Guangdong Automotive Components in hopes of having the company set up a plant there.
Arturo Orozco, a professor at the IPADE Business School and director of its auto summit, said the new North American trade deal gives greater certainty to the automotive industry and provides the opportunity to attract more Chinese suppliers to Mexico.
Prof Orozco said Mexico is also an attractive country in which to make auto parts because wages in China have risen in recent years. Exporting to automakers in the United States from Mexico is easier and cheaper due to the country's proximity to the US and a trade war between Washington and Beijing that that may yet resume. What exists today is an unstable truce that may break in salvos of sanctions at any time given the rising political tensions between the two powers.
The president of Mexico's auto parts industry association, Oscar Albin, INA said that Chinese companies are anxious to start operations in Mexico. But he also said the government hasn't provided the same incentives to Chinese companies as it has to those from other Asian jurisdictions such as Taiwan, Thailand, Vietnam and Malaysia.
In that context, Mr Dussel, of UNAM's Centre for China-Mexico Studies, said that the federal government must be more proactive in its efforts to attract Chinese companies to Mexico.
While Mexico only recognised China by joining the US in 1971 in breaking formal diplomatic relations with Taiwan, it is good to remember that Mexico's trade with China predates this by centuries.
Chinese-Mexican contacts date to the early days of the Spanish empire in the Philippines. From the 16th century, people, goods and news travelling between China and Spain usually did so through the Philippines, where there was a large Chinese settlement, and through the Manila galleon trade, regular contact with Mexico.
Trade between the Spanish colonies and Ming and Qing dynasties was denominated in Mexican silver dollars. Even after Mexican independence, and, later, the Spain's loss of the Philippines, Mexican dollars remained important for China's monetary system.
During the late Qing, they became the standard against which silver coins from China's provincial mints were valued. This historic connection between the two countries is attested by two important early Spanish-language books (soon translated to Europe's other major languages) that were written by Spanish clerics in Mexico, "The History of the Great and Mighty Kingdom of China and the Situation Thereof" (1585) and "The History of the Conquest of China by the Tartars (1670).
In December 1899, Imperial China and Mexico formally established diplomatic relations after signing a Treaty of Amity, Commerce and Navigation between the two nations. In 1904, Mexico opened its first diplomatic mission in Beijing and maintained a diplomatic mission in several cities where it was forced to move during various wars and instability until the mission was finally closed due to the Japanese invasion of China in 1941.
In 1942, Mexico re-opened a diplomatic mission in the city of Chongqing and in 1943 diplomatic missions between the two nations were elevated to embassies.
Given its history, Mexico can be expected to move to deepen its economic ties with China with the USMCA deal firmly in place.
Jesus Seade, the deputy foreign minister for North America and Mexico's top trade negotiator, said Mexico should take steps to capitalise on the investment potential China offers, noting that his country's appeal to the Asian economy "grew enormously" with the USMCA deal.
Some Asian businesses wasted little time in committing investment to Mexico once the USMCA had passed in the US Congress. One day later, Japanese carmaker Toyota Motor Corp said it would move production of its mid-size Tacoma pick-up truck from the United States to Mexico. Given the profit potential, many more are expected to follow.
There's more to it than auto parts and history, but removing protectionist elements and providing incentives for China to offshore low-end production capacity, the USMCA stands to increase a more healthy trade which will put products closer to the end consumer therebye cutting costs. Putting more money in hands of Mexican factory workers puts them in a position to buy more imports. All in all, a win-win situation.