New NAFTA - United States-Mexico-Canada Agreement - changes the rules of North American trade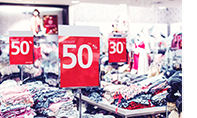 The New NAFTA, otherwise known as the United States-Mexico-Canada Agreement (USMCA), started as a 2016 presidential election promise, which became the 2017-2018 renegotiation of the North American Free Trade Agreement (NAFTA).

The result of the now completed trade deal, while not quite as revolutionary as its author US President Donald Trump would have us believe, it does make substantial evolutionary changes to the trade relations between these three countries.

The trade pact's very name no longer restricts it to the northern half of the Northern Hemisphere and might well include the post Brexit United Kingdom at a later date.

It is also fair to say that new measures in the USMCA tend to benefit American producers by opening inaccessible protected markets in Canada, while imposing costly workers rights on Mexican automakers.

While this was calculated to produce reduced profits to Canada's dairy and poultry sector with the expected loss of domestic market share, it will also serve to make cheaper American farm produce more widely available to Canadian consumers.

In like matter, the American insistence on higher wages in Mexico's automotive sector, has the effect of making Mexican automakers less competitive, autoworkers themselves will have more money to spend, at least those who survive servicing a reduced US market share.

Nonetheless, the USMCA is based on NAFTA of 1994. Its reform is result of the 2016 US presidential election, when Donald Trump promised to re-negotiate the trade agreement he described as "perhaps the worst trade deal ever made".

Upon his election, President Trump also made changes affecting trade relations with other countries. He withdrew from the Paris Climate Agreement, ceased to be part of negotiations for the Trans-Pacific Partnership, and imposed tariffs on Chinese goods.

Formal USMCA talks began on May 18, 2017 when the United States Trade Representative (USTR), Robert Lighthizer, notified Congress that he intended to renegotiate NAFTA.

Negotiations began on August 16 and continued with eight formal rounds of talks until April 8, 2018. Lacking any resolution, Mr Lighthizer stated on May 2, 2018, that if no deal was reached by the end of the month, negotiations would be halted until 2019.

The then Republican Speaker of the House Republican Paul Ryan set May 17 as a deadline for Congressional action. This deadline was disregarded and the deal with Mexico was not reached until August 27, 2018.

Canada proved more of problem. The dairy provisions give the US tariff-free access to 3.6 per cent, up from 3.25 per cent under the never-ratified Trans-Pacific Partnership, of the US$15.2 billion of the Canadian dairy market. Canada agreed to eliminate Class 7 pricing provisions on certain dairy products, while Canada's domestic "supply management system" remained in place. Canada agreed to raise the duty-free limit on purchases from the US to US$150 from the previous US$20 level, allowing Canadian consumers to have greater duty-free access to the US market.

Automobile rules of origin (ROO) requirements mandate that a certain portion of an automobile's value must come from within the governed region. In NAFTA, the required portion was 62.5 per cent. The USMCA increases this requirement by 12.5 percentage points, to 75 per cent of the automobile's value.

The initial proposal from the Trump administration was an increase to 85 per cent, and an added stipulation that 50 per cent of the automotive content be made by United States auto manufacturers.

While the deal's text did not include the more demanding version of this provision, there is concern that the increased domestic sourcing, aimed at promoting US employment, will come with higher input costs and disruptions to existing supply chains.

Upon his election, President Trump also quickly made changes affecting trade relations with other countries. He withdrew from the Paris Climate Agreement, ceased to be part of negotiations for the Trans-Pacific Partnership, and imposed tariffs on Chinese goods.

There were complications from the start. As the US was the dissatisfied element of the tripartite NAFTA deal, Mexico and Canada were more satisified with the status quo than the Americans were and would hostile to any changes that benefited the US and placed Canadians and Mexicans at a disadvantage.

It was ironic that while the criticism of the Trump administration, was vociferous in describing him as a misguided protectionist in a globalised world, in the NAFTA re-negotiations, he was the epitome of bold, brash Yankee free trader while the Canadians and Mexicans fought to preserve their protectionist policies.

Canada had not agreed to the deal. And because Mexico's outgoing president, Enrique Pena Nieto, left office on December 1, 2018, and 60 days are required as a review period, the deadline for providing the agreed text was the end of September 30, 2018. Negotiators worked around the clock to complete the agreement less than an hour before midnight of that date on a draft text. The next day on October 1, 2018, the USMCA text was published as an agreed-to document.

To facilitate greater cross-border trade, the Americans fought for and largely secured an increase in allowable minimum shipment value. Canada will raise its de minimis level for the first time in decades, from C$20 (US$15,10) to C$40 for taxes. Canada will also allow duty free shipments up to C$150. Canada will also allow a period of 90 days after entry for the importer to make payment of taxes.

Mexico will continue to provide US$50 tax free minimum and also provide duty free shipments up to the equivalent level of US$117. Shipment values up to these levels would enter with minimal formal entry procedures, making it easier for more businesses, especially SMSEs to be a part of cross-border trade.

Negotiations focused largely on auto exports, steel and aluminum tariffs, and the dairy, egg and poultry markets. One provision "prevents any party from passing laws that restrict the cross-border flow of data". Compared to NAFTA, USMCA increases environmental and labor regulations, and incentivizes more domestic production of cars and trucks.

The agreement also provides updated intellectual property protections, gives the United States more access to Canada's dairy market, imposes a quota for Canadian and Mexican automotive production, and increases the duty-free limit for Canadians who buy US goods online from US$20 to US$150. The full list of differences between USMCA and NAFTA is listed on the USTR's website.

While the US has been often criticised for selfishness, since the massive post World War II Mashall Plan funded the European recovery, America has shouldered the lion's share of western defence costs and provided a disproportionate amount of foreign aid expense - and has blithely accepted the export of low-end manufacturing jobs to Asia mostly to totalitarian China. With the advent of the Trump administration the United States as adopted it version of the "Me-too" movement in that it is being just as selfish as any other country. In some cases it means protectionism, but in North America it tends to mean freer trade and wider access to markets previously closed to American goods and produce in North America. Get ready world. There's more to come.