Questioning value of gender diversity at sea when a band of brothers must in crisis be a band of siblings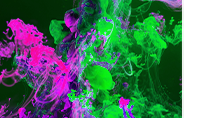 Gender equality at sea has been getting another airing in light of the lack of crew changes in the Covid-19 crisis, making seafarers de facto prisoners in their ships at sea and in port.

"Dramas and even tragedies are taking place on board of merchant ships worldwide - dramas which remain unheard and unknown to public," says Mikhail Voytenko, publisher of Kiev's Maritime Bulletin, which specialises in marine casualties.

Mr Voytenko is not alone. British maritime charity Seafarers UK has called on the United Nations agency, the International Labour Organisation (ILO), to keep track of suicides at sea because of Covid-19 lockdowns.

"Suicides at sea may be recorded as accidents," said the charity's chief executive Catherine Spencer. "Unless we know the extent of the problem, how can we target our support for seafarers?"

Ms Spencer suggested the lack of data may be because suicides do not result in claims handled by the P&I clubs that provide insurance for most merchant shipowners.

To Mr Voytenko the problem is exacerbated by gender politics: "Those who advocate gender diversity' and push women sea labour share growth must be irresponsible people to say the least.

"But they keep pushing the diversity agenda. In July this year, there's been a concerted effort to raise visibility of not just women, but the overall role of diversity and inclusion in maritime world to encourage, support and celebrate a diverse and inclusive maritime industry," he said.

Said Mr Voytenko, a veteran of the Soviet merchant service: "I can well imagine the life on board of ships today, having women in crews with no prospect of a crew change.

"This best understood by those who experienced life in the Soviet Merchant Marine, its practices and rules, both written and unwritten," he said.

Mr Voytenko said the "pandemic hoax" has made seamen's life strikingly similar to that of Soviet sailors - "long periods of work at sea with crew changes being possible only at a restricted number of ports".

In the captive Soviet world, this meant a life of seclusion on board during port stays, no shore leave and of course, no contact with women," he said.

"Relatives including wives and children could not join seamen on board, and couldn't fly to meet them in foreign ports. Seamen, generally, were doomed to a life of a monk, or a prisoner," he said.

Most of Soviet crews included several women, cooks and stewards, two to four women per 15-25 crew. "No big problem if the ship was calling Soviet ports on a regular basis. But quite a problem if the ship was trading abroad, visiting ports with several months intervals between calls. Tension, conflicts, even fights, were a way of life," said Mr Voytenko.

"What we have now, is worse than it was in the Soviet era, because people don't know where and when they'll be changed. A woman must be a nymphomaniac to feel herself comfortable, while being locked in with 20 men, totally deprived of women for months.

"Luckily, the percentage of women in sea labour force, is still very low, notwithstanding all the efforts of IMO, maritime organisations, gender equality associations and foundations and the like," he said.

What's long been a truism is that people panic in their own language, so shipowners and ship managers have long held that it is best to have crewmen of the same language aboard ships.

The same can be said of men and women, according to Mr Voytenko. While a brotherhood springs up naturally among men in crisis, there is little evidence that it does in women, as they seldom if ever face life-or-death crises without men in charge.

There is general agreement, despite naysaying politically correct diversity ideologues, that male teams beat female team, but that mixed gender teams perform worst of all.

Then, there is the existence of double standards. The case of several male petty officers aboard the submarine USS Wyoming were jailed for 18 months and dishonourably discharged for taking nude pictures in the shower of female shipmates in 2014, and passing photos around from cell phone to cell phone.

Had female sailors taken pictures of naked male shipmates showering and ended up with 18-month jail terms no one would have been more shocked and dismayed than the victims. When one considers that had the situation been reversed, it would have resulted in a good laugh in the wardroom and a reprimand at the very worst. Such is the asymmetry between sexes.

It is clear that rival nations to those which celebrate diversity do not mix men in women in their military or naval units. One does not see boys and girls together in Russian or Chinese military parades for instance.

For the most part, decisions in military and naval affairs are made - rightly or wrongly - in the interests of improving operations. Not so with gender policy. Gender equity is pursued in spite knowing that it will do the military and naval units more harm than good.

It has been argued that blacks faced the same arguments before full integration came into effect in the US military in World War II. But within 10 years - certainly within 20 - blacks have overcome what residual prejudices they faced enough to pass comparative testing, and then move on to high rank since. The same cannot be said of women over the last 40 years as few have moved beyond communications, medical and clerical roles for which they were first assigned. They are still not represented proportion to the population in standard military and naval trades.

It is clear that men and women are different and not equal if equal means the same. It is time to have women run their own ships and not be put in a position in which their presence endangers themselves and others simply to please ideologues whose interest is destroying the patriarchy and everything that makes it work.