Container shipping: The way we were, the way we are - and the way ahead in years to come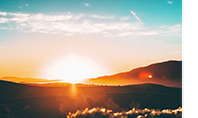 With the first encounter of a standard transatlanic shipping container in 1968, the words "container revolution" sprung to mind by all who beheld the possibilities.

The arrival of the 500-TEU fully cellular Manchester Challenge from Liverpool in Montreal, a gearless Liberty Ship-sized vessel, amazed waterfront veterans.

Twenty dockers took an hour to shift 20 tons of breakbulk cargo from ship to shore back then. In containers, it took three minutes as the gantry crane lifted the box from the hold and set it down on a waiting truck to be taken away.

While careful costings debunked some of the early wilder speculations about what the container revolution could bring, the next 50 years would prove that such predictions would come true however premature they were at the time.

What gave those early predictions long-term substance was the gradual appreciation and widespread application of economies of scale. At the time, no one imagined that a perfectly respectable ship of the period carrying 500 TEU would be surpassed 50 years later by vessels of 24,000-TEU. What's more, few could appreciate that the standard 40-man crew could be cut in half through the galloping growth in shipboard technology, that a crew of 13 could handle a 14,000-TEU ship 40 years later.

Montreal was a major port back then with excellent road and rail links to consumer-rich central Canada. And after discharging cargo there, a ship might enter the St Lawrence to reach Buffalo, Cleveland, Detroit and Chicago in a straight all water route to the heart of the continent.

But much has changed since. The biggest advances happened in the last 10 years. But acceleration was gathering steam 20 years ago when the biggest container port in the world was Hong Kong that handled just 18 million TEU, recalls the American Journal of Transportation.

In fact, there were only two double digit ports back then - HK and Singapore with its 17 million TEU. In today's rankings, 15 ports posted double digit figures with the Port of Shanghai leading the pack with 43 million TEU.

Hong Kong's 18.3 million TEU is still impressive but that's much same total it posted in 2000, when it was the biggest in the world. Given Hong Kong's current socio-economic dilemma and with the rise of neighbouring South China ports, it's likely Hong Kong has more of a past than a future.

How this happened is simply the tale of technological change in the last 50 years. The most important was the economies of scale brought about by bigger and bigger ships, deeper harbours and wider turning basins to accommodate them and bigger factories to produce enough goods to fill them. And it was clear sailing, back then. There was a rising affluence in the world, not just in Europe and America, but even third world nations met United Nations 2020 targets to eliminate extreme poverty as early as 2010.

Just as the great hopes for Montreal were crushed by the sheer size of new vessels when they climbed beyond 4,000-TEU mark, mega ships, which now constituted most of the world's ocean shipping, could no longer access Montreal.

What had been the biggest port in North America outside New York became a relative back water. The much vaunted St Lawrence Seaway once thought to funnel transatlantic ships to the Midwest to Chicago was limited to taking smaller saltwater vessels, which were increasingly uneconomical except for moving expensive chemicals to and from Sarnia, Ontario. As for the rest of it, there was still grain to be moved from the Canadian prairies to waiting Russian ships in Montreal bound for Leningrad. There was iron ore and pig iron to be moved from northern Canadian mines to US steel mills, but that trade was fast fading as offshoring gutted American industrial capacity, exporting jobs to China and creating the "rust belt".

What happened to this world of the 1970s, '80s and early '90s. First, it was a transatlantic world for the most part. The transpacific trade lanes were compartively anaemic. For longest time the biggest thing going on in the shipping world from the US was the all-consuming War in Vietnam. Japanese exports of cameras and cars were big. Quantities of Chinese goods, still mainly from Hong Kong and Taiwan were percolating through, mostly low-end goods like rattan furniture plastic flowers that soon became a ubiquitous in west and coast lift lobbies from Vancouver to San Diego.

Then China happened. Soon container volumes between Asia, Europe and North America grew exponentially. Said London insurer TT Club: "China's integration into the global economy – catalysed by establishing the Shenzhen Special Economic Zone and Deng Xiaoping's reforms and culminating in its 2001 accession to the World Trade Organisation – unlocked a low-cost labour force of almost one billion people. This made China the factory to the world."

That sums it up. Twenty years ago, China had four ports in the top 20 - Hong Kong, Shanghai, Shenzhen and Qingdao. Now, China has six of the top 10 in the world and has over 30 ports handling in excess of one million TEU throughput. Additionally, Shanghai is the world's largest container port at 43.3 million TEU and has remained the leader since surpassing Singapore in 2009.

Just as Montreal was a centre piece of world shipping and Halifax was a vital port in the days of the Cunarders, changing circumstances changed what seemed like permanent state of affairs into becoming a fleeting will-o-the-wisp phenomenon.

The triumph of economies of scale had implications beyond enlarging ships and facilities to accommodate them. It changed cost structures. No one need to be a mathematician to understand that the slot cost, cost per container space, aboard the 500-TEU Manchester Challenge with its 40-man crew would be higher than that of the 24,000-TEU HMM Ural with its 20-man crew.

Back in the '70s it was reckoned that shipping costs of any import amounted to 50 per cent of the retail price. Today, it's reckoned to be less than three per cent. But that single change changed everything. In the old days, only the rich bought imported goods. Under the new regime, it was the poor who bought the bulk of imports, clothing, footwear not to mention a host of electronics, steel products, kitchen utensils. cutlery, pots and pans, and an endless range of plastic or mostly plastic items from floor mops to lampshades.

The tariff war between the US and China ended hopes of double digit port growth. Tariff-wars accelerated the process of de-coupling sourcing from China and in many cases, reshoring or re-establishing sourcing in Southeast Asia. The evidence of the new sourcing is in the rise of Southeast Asia's port numbers.

Cap Mai in Vietnam is now at 3.75 million TEU level, and Ho Chi Minh City (Dong Nai/Cat Lai) handled nearly 6.6 million TEU in 2019. Both ports wouldn't have made the top 100 a decade ago. Thailand's Laem Chabang recorded more eight million TEU, Manila handled five million TEU and the Malaysian ports of Port Klang and Port Tanjung Pelepas cleared over 12 million and nine million respectively in 2019. And Indonesia's principal container port Tanjung Priok recorded 7.9 million TEU in 2019, just more evidence of the extent of the shift of sourcing to Southeast Asia.

This is a most political year in the US and the UK. If Donald Trump is elected, one can expect a vigorous resumption cold war hostilities and a continuing decoupling process. While perceived trade transgressions are the main cause, there are other problems, such a the flouting of the Hague court's ruling on China's siezure and militarisation of the Spratly and Paracel Islands and its economic sovereignty claims over much of the South China Sea. That, and the Muslim Uighur concentration camps, the destruction of rule of law in Hong Kong and having Beijing enact a public security law which forbids anything it wants to forbid any time it wants to forbid it - when they agreed not to do such things until 2047.

Should the Democrats win in November there will be some anti-China rhetorical flourishes to please the old line rank and file, but a Democrat administration will seek counsel from its long-time ally the media, academic bureaucratic complex, which will likely advise caution and inactivity. While this will have decisive impact on government, it is unlikely to sway the leading members of the American and European chambers of commerce, who increasingly favour leaving Hong Kong at their earliest convenience. Without rule of law, there is nothing Hong Kong can do that Shenzhen can't do.