Cargo continues to migrate from west coast as east coast dredging opens doors to mega ships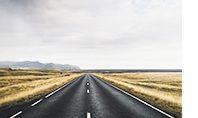 A frequent commentary on North American shipping has been the incremental shift of Asian cargo volumes from the west to the east coast.

This trend appears to be accelerating as a new factor - evident for some time - has become more pronounced in recent months and likely to become more so as demand on east coast container facilities from Montreal to Miami rises while fortunes languishs from Seattle to LA.

This trend is accompanied by a parallel development with a greater use of the Suez Canal to reach the US east coast at the expense of the Panama Canal.

Two key factors have accelerated the process on the east coast. The Port of Savannah fought for 13 years before it won the right to dredge to accommodate 6,000-TEU ships. But rival east coast ports didn't have to wait that long before they won similar rights.

Savannah at long last had defeated a host of baroque and rococco eco concerns whether fish and fowl would be happy with the dredging or its ecological result. But even eco-friendly adminstrations bowed to the job-hungry pleas of east coast Democratic voters, who drowned out environmentalist cries over the fate of the wetlands.

But Savannah thought it was sitting pretty, as it was so far ahead in the decade-long quest for regulatory approval. Rival ports would have to plow through the red tape before they could disturb the habitat of the Georgia summer duck or the water moccasin. Savannah thought it would take Florida and Carolina ports just as long to wade cut through the litigation. Not so. Because Savannah had paved the way for its rivals and their dredging approvals arrived at warp speed one after another.

This brought about a sea change in shipping economics. Hitherto, mega ships, aka ULCVs (ultra large container vessels) of 15,000 - 24,000-TEU, were restricted to deepwater ports of the European Northern Range. No longer. But they were too big for the Panama Canal, which even with its 2016 expansion, could only transit 14,000-TEUers in a pinch. That was more than double its old 4,500-TEU limit, but not enough to accommodate the galloping growth of the decade's ship design.

These big ships can now economically reach - via Suez - the east coast of North America - where most cargo wants to go. It was the long way round, to be sure, but with big box retailers - the likes of Wallmart, Home Depot and Target, and their strategically located giant distribution centres, tended to make speed at a sea increasingly unimportant.

More important was precision in on time performance and the lower slot cost that bigger ships over offer over smaller ones. If cargo landed first on the consumer rich east coast, it shortened, if not eliminated the costly overland journey from California.

Conversely using smaller ships to transit the Panama Canal, increases the slot cost as it is likely that a smaller ship is an older ship, less automated with a larger crew. Having larger ships land it on the west coast means that most of the cargo bound for the eastern US faced a costly road or rail journey.

As Fort Lauderdale's Maritime Executive points out: "Most customers would be willing to save transportation costs by delaying arrival of their containers by one or two days, sailing via the Suez Canal instead of via the Panama Canal."

What makes the trend of landing cargo where it wants to go increasingly hardwired as time goes on is a growing appreciation of the number of right-to-work states in the southern US. Right-to-work laws mean workers do not have to join unions unless they want to. This makes setting up warehouses and factories in these states more attractive to employers.

Under right-to-work employees in unionised workplaces are banned from negotiating contracts that require all members who benefit from the union contract to contribute to the costs of union representation. In other words, be a member of a union and subject to its rules.

Right to work states which encompass the southern and midwestern states tend to be low tax states, where property, both residential and commercial is affordable.

They also tend to be the location of large military bases, with a steady flow of retired service men at the relatively young age of 45 with generous federal pensions to provide disciplined and skilled labour, as well as growing families creating a expanding corps of consumers to augment the spending of the annual holiday makers and long-term temporary residents in the form of affluent "snow bird" pensioners from the northern US and Canada.

On the other coast, there has been depopulation and pauperisation. Some 691,000 people left California to live in other states in 2018, new census estimates indicate. At the same time, 501,000 people came to California from other states, creating a net loss of about 190,000 residents in 2018. .

Because of its generous welfare system and its lax attitude to enforcement of laws that would prevent the formation of tent cities in the streets, California has an oversized share of the nation's homeless - 22 per cent compared to 18 per cent of country's total population. California's population growth - which had been as high as 600,000 a year in the 1980s - fell to a net 87,984 loss or 0.02 per cent in 2019.

Because of the China-US trade war, and mounting diplomatic issues arising from a broad range of policies from China's president-for-life, Xi Jinping, exacerbated by the Covid-19 outbreak, the big ports of Los Angeles and Long Beach have had steadily declining volumes. The Port of Oakland has held its own in the area of agricultural exports as California remains America's top fruit and veg producer, but it too suffered the same declines in Asian imports as LA-Long Beach.

Oregon and Washington always the weak sisters in the west coast port game, have done poorly as expected. Their access to the eastern US where much Asian cargo is destined is not as good as access from LA, Long Beach and Oakland. Seattle, in Washington State, was never much of in the port game. What it had going for it, tended to be head offices of high tech giants like Microsoft, Google Amazon and Boeing. Then Boeing's head office moved to Chicago, a move said to have caused the design failures at its main Seattle plant. Seattle's big maritime rival, Portland Oregon, has had its troubles with endless squabbles over which union should handle it reefer cargo that reached such a pass that it shutdown the entire container terminal.

All this has reduced the Asia-US west coast to the status of a secondary flow compared to the Asia-Europe trade lane. And thus, Asia-Europe growth encouraged greater use of east coast ports to land Asian cargo. This was first handled tenatively for cargo from ports east of Singapore, then from cargo from the Far East, with the aid of wayporting, that is, having boxes dropped off at ports from Damietta on Egypt's Mediterranian shore to Algiceras in Spain. From wayports it would be picked up by transatlantic 4,500-TEUers, often retired panamaxes, that can make it up the St Lawrence to Montreal to access the consumer rich markets of central Canada.

But with the dredging of the east coast ports, one after another only the biggest ships in the world, not rated at 24,000 TEU, are denied access to US east coast ports. So far, the biggest ship to call at New York-New Jersey was the 18,000-TEU CMA CGM Benjamin Franklin. We've gone a long way from the early days in 1969, when the fully cellular 500-TEU Manchester Challenge sailed from the UK to Canada to be met by one of the first gantry quay cranes in Montreal.